Campaign Focus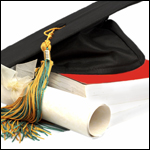 The educational campaign is firmly rooted in the 10 core aims of the Campaign for Chemical Sciences.
Fundamentally, the RSC believes that a strong and expanding science and engineering base is essential for our future prosperity. Furthermore, an understanding of science will become increasingly important throughout the population as we move towards a knowledge based society.
The chemical sciences underpin many other educational disciplines. In turn, they can provide solutions for many of the scientific, economic, technological and human challenges the global population faces in the 21st Century. For example, the chemical sciences can develop new technologies to reduce the cost of domestic living by improving housing insulation or creating smart new materials. It can tell us more about how and why our bodies age which in turn can lead to development of better drugs. By improving energy distribution, transmission and storage, the chemical science can help to counter the depletion of natural resources through more efficient energy generation, as well as the development of renewable alternatives to traditional fossil fuels.
We can positively influence UK government spending by the presentation of a data driven case for the importance of the chemical sciences from information collected through our links with education, academia and industry. Our aim is to secure funding that will cover the full cost of a chemical science education at all levels, which will in turn support long-term, creative research and innovation.
The RSC is fully committed to ensuring that a vibrant, sustainable and internationally competitive chemical science community flourishes within the UK and further afield.