Submission to the Comprehensive Spending Review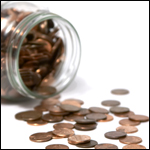 The Comprehensive Spending Review (CSR) will cover public spending from the second half of 2008 to the first half of 2011.
The CSR identifies the investments and reforms that are needed to equip the UK for the global challenges in the decades ahead, and represents a fundamental review of government expenditure.
The Government is committed to providing a highly skilled workforce, building an excellent education system and creating an environment that promotes innovation and economic investment. To achieve this, the RSC submission to the CSR states that for the Government must focus on 2 key areas:
securing the future of the chemical sciences in higher education
providing excellent chemistry education in schools, by the provision of better facilities and investing in teachers
Press Releases
20 September 2006
The RSC has made its submission to the government's Comprehensive Spending Review- calling for an extra £3.4 billion to fund chemistry.
RSC reports and articles

01 September 2006
In 2007, the government will conduct the next comprehensive spending review. On the RSC's wish list are more qualified teachers, better equipped labs and more funding
Downloadable Files
PDF files require
Adobe Acrobat Reader