Recent Developments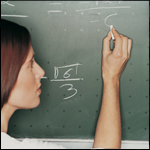 At the RSC we communicate our campaign aims to the media, government and the general public though press releases, events and publications.
Find out about our recent successes and developments.
Reforming school science education

26 November 2008
The RSC is actively campaigning to maintain standards in school science education
RSC and Government
What is the Comprehensive Spending Review and why is the RSC involved?
RSC and Universities

Closing chemistry departments can be seen as a short term solution to financial problems within universities, how is the RSC combating this view and how successful have we been?
RSC and Schools

The RSC is committed to highlighting the need for quality teaching of the sciences in UK schools. What exactly have we been doing?
RSC Projects

Chemistry For Our Future is a major initiative managed by the RSC. Find out more about this ground-breaking programme, how it came about and what it is doing.
General Education Press Releases and Policy Documents
Find out how the RSC seeks to influence education policy