Supporting schools and universities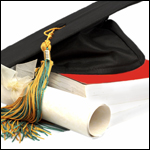 The creation of a sustainable future for the chemical sciences depends on a healthy supply of highly qualified scientists.
This requires excellent science laboratories in schools, colleges and universities with motivated and highly qualified teachers to inspire the next generation of scientists. This will also increase general scientific literacy throughout the population. For these things to happen, government needs to provide sufficient funding to meet these needs.
The RSC continually promotes chemical science education at all levels. In demonstrating the key role that quality teaching in the chemical sciences must play in today's education system, our aim is that it will be available for all.
Education and the chemical sciences

Why does the RSC campaign for sustainable education in the chemical sciences? And what has been happening since we started?
What is the focus of this campaign?

What is the focus of the RSC's Strengthening Education Campaign?
What have we done so far?

At the RSC we communicate our campaign aims to the media, government and the general public. Find out about our recent successes and developments.
What can you do?
You've seen what we do, but how can you get involved?