Fuelling the Future: Transport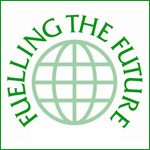 There is no longer any real debate over whether climate change is happening: air temperatures are increasing, global sea levels are rising and glaciers are retreating. We now understand that these changes in the Earth's climate are due to increases in greenhouse gases caused by human activities. If we reduce the build-up of greenhouse gases in the atmosphere we will lessen the magnitude and rate of climate change, but we must act now.
How can the chemical sciences help?
The chemical sciences must continue to play a pivotal role in the provision of safe, clean and sustainable energy, by both improving existing and developing new technologies. Over the next 25 years the world's primary energy demand is expected to increase by 60%. The challenge for the chemical sciences is to fulfil this demand using 'green' energy.
What is the RSC's role?
The RSC aims to highlight the crucial role that the chemical sciences will play in providing a sustainable energy future. In 2007 we will focus our activities on the contribution of the chemical sciences to reducing greenhouse emissions from transport, in our campaign 'Fuelling the Future: Transport'.
Energy and Transport

What role do the chemical sciences play in transport?
Transport and the chemical sciences

What is the focus of the RSC's Fuelling the Future: Transport campaign?
What have we done so far?

At the RSC we communicate our campaign aims to the media, government and the general public. Find out about our recent successes and developments.
What can you do?

You've seen what we've been doing, but how can you get involved?