David Phillips on the death of Nobel Prize winning chemist Sherry Rowland
12 March 2012
Frank Sherwood Rowland was a "major force in atmospheric chemistry" who will be much missed, RSC President Professor David Phillips said today.
"F Sherwood Rowland - known as 'Sherry' to his friends - was a pioneer of the measurement of chlorofluorocarbons in the atmosphere, which led to the understanding of their role in the 'ozone hole' and ultimately to the Montreal protocol which limited the use of CFCs globally.
"His publicising the adverse effects of release of CFCs in the 1970s did not endear him to industry, but eventually led to his Nobel Prize, which he shared with Mario Molina and Paul Crutzen. In the early stages of his research on CFCs, he and his students used to travel the world taking air samples - I have some photographs of him doing just that in the grounds of the Vatican in Rome in 1982 where he and I were taking part in a Discussion Meeting of the Pontifical Academy of Sciences.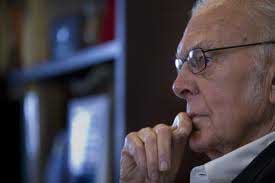 "Sherry Rowland was one of the founding Faculty of the University of California Irvine, helping it grow to one of the major campuses of UC. I met him often there, where he and his wife Joanne were generous hosts, and at conferences.
"He was a major force in atmospheric chemistry, and, along with his family, he will be greatly missed by all of his colleagues too."
Contact and Further Information