Chemistry World on the hunt for the next science correspondent
27 June 2012
The competition is now open and the deadline for entries is 31 August 2012.
Think you can tell a story like David Shukman? Or sing the praises of science like Susan Watts?
If so, now is your chance to have a go.
Chemistry World has joined forces with ChemCareers to launch their first ever Science Communication competition - meaning your work could be read or seen by hundreds of thousands of people.
The magazine, published by the Royal Society of Chemistry, is looking for aspiring science journalists - anywhere in the world - who are passionate about communicating science to a wide audience.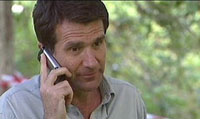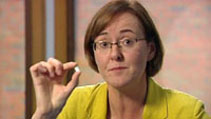 Could you follow in the footsteps of David Shukman or Susan Watts?
There are two categories for entries, writing and multimedia, and your chosen topic should be related to the chemical sciences.
Entrants can choose to write a piece (800 words max) in any style - such as news, policy, opinion or feature; or, produce a video or audio file, which should be no longer than five minutes. This can also be in any style, such as documentary, animation or an interview for example.
Expert judges include polymath Adam Hart-Davies, the Financial Times's science correspondent Clive Cookson and the RSC's soon-to-be President, Professor Lesley Yellowlees.
Professor Yellowlees said: "This is a wonderful opportunity for any budding science correspondent to have their work - on any chemistry-related topic - featured in one of the UK's most respected and widely read publications.
"I'm looking forward to seeing the entrants and wish everyone the best of luck"
The Chemistry World Science Communication competition is being run as part of ChemCareers, the RSC's online careers fair.
20 shortlisted entrants will be invited to an evening reception to be held at The Chemistry Centre in Burlington House, Piccadilly, London, on 10 October 2012, sponsored by Procter & Gamble. As well as publication in Chemistry World, the winner of each category will be awarded a £300 cash prize. A runner-up from each category will receive £100 cash.
8-10 October 2012. ChemCareers is the careers fair with a difference. The 3 days will focus on professional development and the application process
The best way to keep up to date with the world of chemistry
Related Links
Launching the first ever Chemistry World Science Communication Competition
Further details of the competition can be found online at MyRSC
External links will open in a new browser window
Contact and Further Information