Beer drinkers: now we know what the peanuts are for
01 August 2013
Different foods can have a significant effect on how beer tastes - and beer is ideal for enhancing the eating experience, a scientist will tell a London audience on Thursday evening.

Sensory scientist Dr Debbie Parker, due to lecture on Beer and Food Pairing at the Royal Society of Chemistry, will say: "Eating peanuts causes beer to taste sweeter and less bitter, with a shorter linger in the mouth."
Dr Parker, of Campden BRI, explained: "The light acidity and refreshing qualities of beer can reduce the saltiness and oily nature of some foods whilst enhancing other flavours in both the beer and the food."
Lecturing at The Chemistry Centre, Piccadilly, Dr Parker will also focus on other food-drink interactions.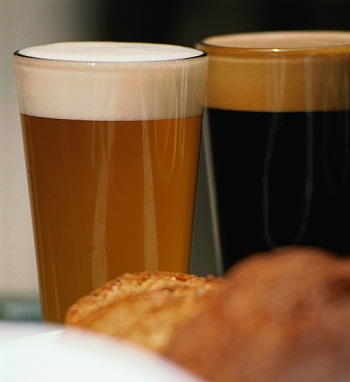 She will explain why spicy, hoppy Asian lagers are good with hot dishes and that light, fragrant beers go well with shellfish or fish.
"Beer complements difficult ingredients such as vinegar, chocolate, hot spices and eggs," she added. "People find it odd that chocolate and beer can be such a strong pairing but it can be delicious.
"Beer is a good palate cleanser and there are so many different styles and flavours in beer that there can be a beer to enhance every eating occasion."
Related Link
Campden BRI
Providing technical support to the food, drinks and allied industries.
Contact and Further Information
Press Office
Royal Society of Chemistry, Burlington House, Piccadilly, London W1J 0BA
Tel: +44 (0)1223 432294
Fax: +44 (0)1223 426594

---