Royal Society of Chemistry - Take 1... minute for chemistry in health
10 April 2013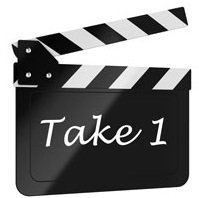 The RSC have launched a new video competition for young researchers in the UK and Republic of Ireland, designed to innovate the way scientists share their research.
With the growing need for scientists to communicate their research effectively outside an academic setting, we want young researchers to get involved and produce a video - no longer than a minute - explaining to the public how chemical scientists can tackle global challenges in human health.
The competition is open to young researchers; PhD students, Post-doc students and those working in industry. Featuring their own personal research or an area of research that interests them, highlighting its significance and impact to human health.
The winner will receive a £500 prize and an opportunity to work on a project and gain work experience with award winning video science journalist and film-maker.
The judges are high-profile scientists, science film-makers and science communicators, including the makers of The Periodic Table of Videos and RSC Division representatives.
Head to the competition page to find an example video, from the RSC elected member of the Organic Division, Dr Alexandra Ferguson. Alex explains the chemistry behind suncream and how it works and keeps us healthy.
We want people to take any approach they wish and use different formats to produce their own original video; add sequences, music, visual aids (just to name a few). We welcome a variety of imaginative video in different formats.
The closing date for entries to be submitted is the 01 July 2013. After this date our judging panel will shortlist five videos in August and the creators will be contacted in early September and asked for their permission for their video to go live online for judging by RSC members and the public.
The winner will be chosen and announced during National Chemistry week, 11-16 November 2013.

Related Link
RSC Take 1... minute for chemistry in health

Video competition for young researchers to demonstrate innovative science communication
Contact for Media Enquiries
Edwin Silvester
Media Relations Executive
Thomas Graham House, Science Park, Milton Road, Cambridge, CB4 0WF
Tel: +44 (0)1223 432294
Fax: +44 (0)1223 426594

---