Introduction
The first Organic & Biomolecular Chemistry International Symposium will take place in China in April 2012. The purpose of this symposium is to bring together scientists in a stimulating and friendly environment that will foster collaborations between the researchers and the universities involved in the meetings.
The symposium will be comprised of three one-day meetings, each one featuring a selection of lectures covering organic and bioorganic chemistry by some of the world's leading international scientists. The meetings will be held at Shanghai Institute of Organic Chemistry, Lanzhou University and Peking University. The symposium is organised by Organic & Biomolecular Chemistry, the Royal Society of Chemistry and the local host organisations.
The symposium will appeal to academic and industrial scientists with an interest in organic or bioorganic chemistry. Attendance at the symposium is free of charge and there is no registration procedure. Student participation is strongly encouraged. Please contact the Editor for more information.
Venues and Dates
The Organic & Biomolecular Chemistry International Symposium will take place as follows:
Monday 16th April 2012 - Shanghai Institute of Organic Chemistry, Shanghai, China
Wednesday 18th April 2012 - Lanzhou University, Lanzhou, China
Friday 20th April 2012 - Peking University, Beijing, China
Speakers
International speakers at all venues:
Amide Bond Formation: Taking N-O for an Answer - Professor Jeffrey Bode*: ETH Zürich, Switzerland
Exploring the Limits of Biomimetic Synthesis - Professor Dirk Trauner: Ludwig Maximilian University Munich, Germany
Amphoteric Molecules - A Powerful Platform for Reaction Discovery - Professor Andrei Yudin: University of Toronto, Canada
*Shanghai and Beijing only
In Shanghai:
Development of New Chiral Diene Ligands for Transition Metal Catalyzed Reactions - Professor Guo-Qiang Lin: Shanghai Institute of Organic Chemistry, Shanghai
New Strategies for the Total Synthesis of Bioactive Alkaloids - Professor Dawei Ma: Shanghai Institute of Organic Chemistry, Shanghai
Naphthalimide and acenaphtho-pyrrole-carbonitrile Dyes: Fluorescent Sensors and Anticancer Leadings - Professor Xuhong Qian: East China University of Science and Technology, Shanghai
Bystander as a Remote Control of Enantioselectivity in Bisoxazoline-based Asymmetric Catalysis - Professor Yong Tang: Shanghai Institute of Organic Chemistry, Shanghai
In Lanzhou:
Asymmetric Catalysis Using Chiral N,N'-Dioxides Ligands - Professor Xiaoming Feng: Sichuan University, Chengdu
Transition-Metal-Catalyzed C-C and C-N bonds Formation via C-H Bond Activation - Professor Hanmin Huang: Lanzhou Institute of Chemical Physics, Lanzhou
1,2-Migration Reactions and their Applications in Natural Product Synthesis - Professor Yong Qiang Tu: Lanzhou University, Lanzhou
New Approaches towards the Synthesis of Some Bioactive Natural Alkaloids - Professor Hongbin Zhang: Yunnan University, Kunming
In Beijing:
Total Synthesis of Echinopines - Professor Guangxin Liang: Nankai University, Tianjin
Studies on Protein Chemical Synthesis - Professor Lei Liu: Tsinghua University, Beijing
Asymmetric Binary-acid Catalysis: Phosphoric Acid as Dual Acid and Ligand - Professor Sanzhong Luo: Institute of Chemistry (Chinese Academy of Sciences), Beijing
Versatile Vinylcyclopropanes in Synthesizing Ring Compounds - Professor Zhi-Xiang Yu: Peking University, Beijing
Downloadable Files
PDF files require
Adobe Acrobat Reader
Contact and Further Information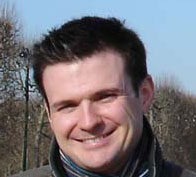 Dr Richard Kelly
Editor

---