Government exceeds target for chemistry recruitment
05 December 2011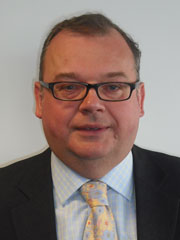 Stephen Hillier, Chief Executive of the TDA
© TDA
The Training and Development Agency for Schools (TDA) has published data which reveals that the government has exceeded its target for recruiting trainee chemistry teachers. The number of people training to teach chemistry this year is 1305, up 35% on 2010.
Across all subjects, TDA statistics also show that the quality of both primary and secondary trainees is at its highest level for at least three years. The proportion of trainees with a 2.1 degree or better at secondary level is up from 58% in 2010 to 62% now.
Earlier this month, the government detailed plans for training the next generation of teachers with the publication of its implementation plan for teacher training. In order to boost the recruitment of more specialist mathematics, physics and chemistry teachers, bursaries of up to £20,000 are now available.
Stephen Hillier, Chief Executive of the TDA, said 'It is fantastic that teaching has become such a brilliant career option for our brightest and best graduates, who are being attracted into the classroom by the opportunity to develop and progress professionally. They are recognising teaching as a profession with rigorous selection and training that is also financially rewarding, both when they begin and also later in their careers.'
Related Links
Trainee numbers census data
2011 census data from the TDA (link updated to the National Archives 04/05/2012)
External links will open in a new browser window