Materials science summer school
10 May 2012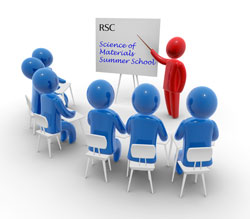 The RSC is holding a three day residential course this summer to help chemistry teachers develop their teaching with cutting edge materials science research.
Held at Sheffield University, the Science of Materials Summer School will include lectures, seminars, lab visits and practical activities. Topics covered will include scanning electron microscopy, nanomaterials, semiconductors, perovskites, and advanced materials processing and testing.
The event runs from 1-3 July 2012. For more information and to register visit the Science of Materials Summer School webpage.
David Sait
Also of interest

1 - 3 July 2012, University of Sheffield, UK