Putting business into STEM education
04 May 2012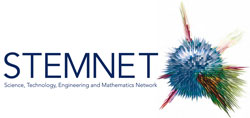 Teachers are invited to attend a twilight event to explore how to engage students with science and technology through connecting businesses with schools. The aim is to help pupils to understand real-world science applications, discover career opportunities and develop skills.
STEMNET, a charity which works to encourage participation in science, technology, engineering and mathematics (STEM) subjects, is holding a series of free events across England during May and June. Putting the business into STEM education will bring teachers and businesses together to bring practical experience and contemporary applications of STEM into schools.
For more information and to book your free place, visit the Business into STEM website.
David Sait
Related Links
Business into STEM
Putting the Business into STEM Education - further information and registration
External links will open in a new browser window