Schools asked to contribute to science resource survey
17 July 2012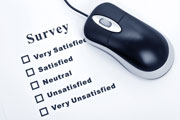 SCORE, the group of organisations that work together to develop policy on science education, is inviting schools to participate in its project to determine the resources available for science practical teaching.
A sample of schools across England will be sent a questionnaire to complete this autumn, however, SCORE is asking interested parties to contact the surveying company, Pye Tait, directly.
The group is concerned that there is a wide variation in how science education for 5-19 year olds is resourced in maintained schools. To understand these concerns in more detail, SCORE plans to gather evidence on the extent to which schools in England have access to, and appropriate use of, laboratory facilities, equipment and consumables, technicians and outside space.
SCORE intends to survey 10% of secondary schools and a similar number of primary schools this year. The final project report will be published in early 2013.
David Sait
Also of interest

30 March 2012
SCORE has embarked on a project to look at the level of resources provided in schools for teaching practical science
Related Links
Resource School Science
More information on this project from SCORE
External links will open in a new browser window
Contact and Further Information
Pye Tait
Contact Pye Tait to contribute to the SCORE science resource survey

---