Distillates - education
David Read looks at recent chemical education research
Speaking the language of chemistry
To get to grips with complex scientific concepts, students need to develop the ability to use language correctly so they can engage in genuine 'scientific meaning making'. Teachers play a crucial role in this, by facilitating conversations in the classroom which support the achievement of this outcome. Brett Criswell has carried out a detailed study into the discursive practices of five teachers, giving a fascinating insight into the impact of their choices on student learning. The problems posed were ones which were likely to generate answers not aligned with the accepted principles of chemistry, and so placed the onus on the teacher to drive students' progress from preliminary ideas to more formalised scientific explanations.
One of the most striking features of this study is the quantity of data generated in the analysis of the lessons, with over 500 pages of video transcripts being processed through the use of a coding system, which allowed a meaningful analysis to be carried out. Reading through the small sample of data presented in the article will be of great interest to chemistry teachers at all levels, with many examples of familiar misconceptions and misunderstandings among students being addressed by the teachers involved. The author provides a critical analysis throughout, giving a commentary which may be of assistance to readers wishing to develop their own ability to reflect on their discursive classroom practices.
A key conclusion is that the teachers involved tended to restrict the opportunities for students to fully express their understanding, preventing them from engaging in dialogue with students which could deepen conceptual understanding. The author suggests that professional development opportunities where teachers can engage in video reflection may help them to expand their repertoire of discursive approaches leading to enhanced outcomes, although it is acknowledged that the 'uncertainty of letting go' of the direction of a lesson is potentially unsettling for those who like be in control of their classroom.
References
B A Criswell, Chem. Educ. Res. Pract., 2012, 13, 17 (DOI: 10.1039/C2RP00002D)
Searching for solutions
Students' understanding of solutions can be somewhat shallow, even at advanced levels of study, and this has been the subject of a great deal of research in recent years. Kevin de Berg has carried out an investigation to probe how well students in their first year at tertiary level understand the concept of solution concentration, leading to interesting outcomes.
The introduction provides a useful synopsis of previous research in this area, highlighting the challenges faced by students in rationalising the macroscopic phenomenon of solution formation (eg what they see when sugar dissolves in water) and the submicroscopic representations (SMR) used in teaching. Other studies cited identified the difficulties associated with unifying verbal reasoning with visual representation, an issue also encountered in this study.
The diagnostic test was made up of multiple choice questions featuring SMR along with short answer questions presented in verbal form. The author highlights some of the problems inherent in particle diagrams, which will be of interest to teachers at secondary level who use them routinely. These include the issue of increased cognitive load arising from the addition of extra details, and the lack of scale integrity resulting from the inclusion of macroscopic features such as a container outline or a horizontal solution surface.
Interestingly, students fared better on verbal questions than on those which featured SMR tasks. In particular, a number of students failed to account for volume changes in questions based on SMR, instead focusing only on the number of particles. It is notable that some of the students interviewed suggested that 'verbal questions were easier to interpret', but there was universal agreement that the use of both question-types provided reinforcement of the concept. In conclusion, it is suggested that educators should continue to increase exposure of students to visual representations, but they must also build links to verbal modes to facilitate the development of deeper understanding.
References
K de Berg, Chem. Educ. Res. Pract., 2012, 13, 8 (DOI: 10.1039/C1RP90056K)
What's in a structure?
The ability to predict molecular shape, reactivity and relative melting/boiling points is important for chemists, even at A-level, and is underpinned by structure-function relationships. Cooper and colleagues have developed a survey to probe understanding of the information conveyed by Lewis structures and how that information can be used to predict properties.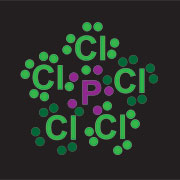 The introduction sheds light on why students struggle to recognise the implicit information in a Lewis structure. Students normally learn how to draw such structures at an early stage, typically following a set of rules unconnected to prior learning, and often without eluding to a future purpose. Later, when they are required to move beyond the Lewis structure to predict properties, many fail to make appropriate conceptual links and consequently resort to memorisation to organise their ideas.
The survey used here presented students with a list of properties and asked them to indicate which could be determined from a Lewis structure. Most students unsurprisingly selected explicit information such as the element(s) present and number of bonds between atoms. However, far fewer students selected properties such as reactivity and acidity/basicity ie implicit information which can only be determined by working forwards from the structure. It is worth noting that the survey has been used with a large sample of students at different levels.
In their conclusion, the authors assert that the inability to discern implicit information from structures represents a significant barrier to learning. Perhaps most significantly, it is suggested that teachers are not generally aware of the scale of difficulties encountered by students in this area, which exacerbates the problem. As such it is important that teachers probe the effectiveness of their methods and that they adapt their teaching accordingly. After all, the reason for teaching these structures in the first place is so that students can make these connections themselves.
References
M Cooper et al, Chem. Educ. Res. Pract., 2012, DOI: 10.1039/C2RP00010E