Nominations open for Indian chemistry teacher awards
06 September 2013
Tata Chemicals and the Association of Chemistry Teachers are inviting nominations for the Best Chemistry Teacher Awards (BCTA) 2013. The awards recognise exceptional contributions to the teaching of chemistry in India.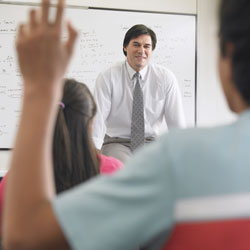 Nominations are open to full time chemistry teachers who teach either classes 11 and 12, bachelor's degree or master's degree courses (and equivalent). There are also special awards for the best teacher under 35 years old and the teacher who best makes chemistry engaging for students and takes it beyond the classroom.
Ramakrishnan Mukundan, managing director for Tata Chemicals, said: 'With the tremendous nationwide response received in the past, we are excited to launch the third series of the award. The BCTA awards recognise the efforts of teachers who are responsible in creating awareness and educating the younger generation about the intrinsic presence of chemistry in everyday life and its role in meeting modern day challenges. We at Tata Chemicals believe that chemistry is fundamental to the sustainable development of human society and this is in line with our mission of serving society through science.'
To find out more and to download an application form visit The Human Touch of Chemistry website. The deadline for nominations is 30 September.
Related Links
The Human Touch of Chemistry
Find out more about the Best Chemistry Teacher Award
External links will open in a new browser window