Networking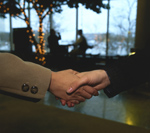 The RSC supports a range of different networks to help you become involved within the chemical science community. Networking is vital to helping further your career and providing links to people who can help you. Whether you're a student, younger member or interested in a specific area of chemical science the RSC has a network to support you. Use the links on this page to find a network that suits your needs.
Get involved! Meet other members, discuss your specialist interests and develop your networking skills
---

Find out how the RSC supports Student Chemical Societies
---
---
Provides a focus for the interests of members in the early stages of their career.
---
Contact and Further Information
Membership Sales
Royal Society of Chemistry, Thomas Graham House, Science Park, Milton Road, Cambridge CB4 0WF
Tel: +44 (0)1223 432296

---