Postdocs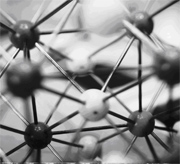 There are a wide range of postdoc positions available across the UK. A number of websites are available that will help you in your search for a postdoc. Funding for postdoc positions is available from a range of sources, including the RSC awards scheme. RSC members can access the RSC professional careers service, providing detailed advice and guidance throughout the process of postdoc applications and interviews.
Information on where to search for postdoc positions
Advice for overseas chemists considering living and working in the UK
Awards & funding for students and postdocs

Sources of funding from the RSC and links to external funding bodies.
Planning for Success - Good Practice in University Science Departments

14 July 2008
Related Links
National Postdoctoral Association
Useful links and advice for prospective and current Postdocs.
Revised Concordat for Contract Research Staff
The Concordat has now been revised, the document is available to view via this link
External links will open in a new browser window
Contact and Further Information
Education Department
Royal Society of Chemistry, Thomas Graham House, Cambridge Science Park, Milton Road, Cambridge, CB4 0WF
Tel: 01223 432221

---