Kent
Section No. 46
The Kent Local Section of the Royal Society of Chemistry is one of the largest sections of the RSC both in area and in membership with around 1800 members covering the current county of Kent, the Medway unitary authority, and the south east London boroughs previously within the county of Kent.
Kent has had a long association with the chemical and allied industries, represented in the past by the paper, cement, brick and gunpowder industries. More recently, the county had a strong research and development presence in the pharmaceutical sector through companies such as Abbott Laboratories, Glaxo SmithKline and Pfizer as well as the printing industry (Fujifilm Speciality Ink Systems) and flavours and fragrances (Givaudan – formerly Quest).
However, as part of the change in the research landscape, the county is home to an increasing number of smaller firms and start-ups, many of whom are located in the recently created science parks in Sittingbourne (Kent Science Park) and Sandwich (Discovery Park Limited).
The area covered by the Kent Local Section includes four universities – Canterbury Christ Church University, University of Kent at Canterbury, University of Greenwich and London South Bank University.

There is also provision for GNVQ and vocational courses at a number of local colleges. The Committee aims to have an active liaison with secondary and primary schools across the area both directly and through the Local Education Authorities.
Kent Local Section aims to support its members within its boundaries and to make the general public aware of the importance of the chemical sciences through a number of initiatives:
Organising networking events and social occasions during the year for all members
Providing support to all members resident in the area through an active network of Benevolent Fund Volunteers
Running symposia and lectures in collaboration with the local Universities and companies
Support an active schools liaison programme including offering grants for school chemistry clubs and for enhanced equipment in support of the chemical sciences, organising schools lectures, participation in the RSC Chemistry Challenge and assisting with Chemistry at Work events in the region
If you are interested in holding a schools lecture, participating in an event, acting as a Chemists' Community Fund Volunteer Visitor or contributing in any other way please contact the Honorary Secretary, Dave Alker.
Careers evening and networking
23 November, Burlington House, London
18:20 - 21:30
Members of the Royal Society of Chemistry are invited to attend a careers evening and networking dinner on 23 November 2017, at 18:20-21:30, at Royal Society of Chemistry, Burlington House, London.
Attendees will hear talks from, and be able to network with, one of our professional careers specialists as well as members from a diverse range of sectors.
Registration
This event is organised for members of the RSC and you can register to attend online, tickets cost a reduced price of £15 per person because this event is subsidised by the organising committee. Dinner will be a two course meal with wine and tea/coffee.
To register please search for this event on the RSC events database.
Programme
18:20 Tea/coffee/registration
18:30 Welcome and Introduction - Dr Amanda Hardy (Chair, RSC Chilterns & Middlesex Local Section)
18:40 Five in 25 minutes, five speakers present: An Introduction to, and highlights of my Chemistry Career (5 minutes per talk)
Charlotte Carr
Pfizer, Sandwich
Darren Pink
University of Greenwich
Dr Mike Moss FRSC FRSA
University of Oxford
Dr Vijay Chudasama
University College London
Professor Helen Fielding
University College London
There will be time for questions to all speakers at the end of the collection of talks, but not between talks.
19:30 Dinner (and networking session)
20:30 Career Management and Networking - Julie Franklin (Careers Specialist, Royal Society of Chemistry)
21:00 More networking
21:30 Close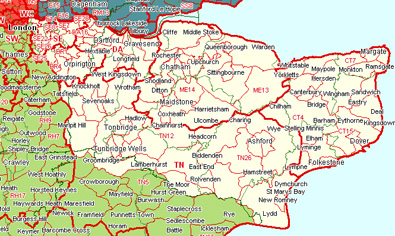 Kent Section Map
Advertise your event free of charge
Risk Assessment for RSC events

A risk assessment form must be filled out for every event organised by the RSC. All forms are available for download along with examples of Red Risk Assessment Forms .
Downloadable Files
Education Awards - Grant application form 2017 - Deadline 31 December
Education awards supported by the Kent Local Section - download the application for funding form


PDF (25k)
RSC News - Getting involved in your Local Section committee
Getting involved in your Local Section committee - a life-long commitment


PDF (140k)
Kent goes Curling 2016
Download the article to find out what happened when this small band of potential Olympians tried their hand at curling


PDF (852k)
2016 AGM minutes
Read the minutes of the Kent Local Section Annual General Meeting


PDF (666k)
2016 AGM presentation
Presentation given at the Kent Local Section Annual General Meeting 2016


PDF (905k)
Annual Report 2016
Further information on events run by the Local Section committee


PDF (199k)
PDF files require
Adobe Acrobat Reader
Contact and Further Information
Dr D Alker CChem FRSC
Secretary
19 Shakespeare Road, Birchington, CT7 9ET

---