Kent
Section No. 46
The Kent Section of the Royal Society of Chemistry is one of the largest sections of the RSC both in area and in membership with over 2,000 members covering the current county of Kent, the Medway unitary authority, and the south east London boroughs previously within the county of Kent.
Kent has had a long association with the chemical and allied industries, represented in the past by the paper, cement, brick and gunpowder industries. The county is now home to leading pharmaceutical firms including Abbott Laboratories, Glaxo SmithKline, Givaudan (Quest), and Pfizer who employ a good percentage of the section's membership. These multinationals are complemented by many smaller firms, and recently new science parks have created a thriving small biotechnology company sector.

The area covered by the Kent Section includes four universities - University of Kent at Canterbury, University of Greenwich, London South Bank University, and Imperial College at Wye. There is also provision for GNVQ and vocational courses at eleven local colleges at Bromley, Canterbury, Erith, Lewisham, Mid-Kent, West Kent, North-West Kent, South Kent, South Thames, Southwark, and Thanet. The Committee aims to have an active liaison with secondary and primary schools cross the area both directly and through the Local Education Authorities.
As well as running a programme covering a wide range of scientific and social events, the Kent Section aims particularly to support its members within its boundaries and to make the general public aware of the importance of the chemical sciences.
The Section committee organises and supports Science Week events
Social occasions are organised during the year for all members.
The Section provides support to elderly and retired members resident in the area through an active network of Benevolent Fund Volunteers.
Lectures, quizzes and other gatherings such as Chemistry at Work events are organised for schools at all levels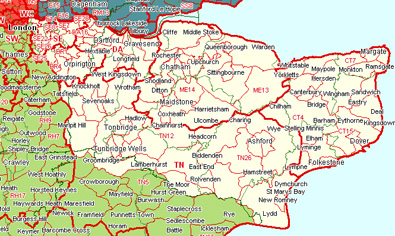 Kent Section Map
Forthcoming events organised by the Kent Section
Advertise your event free of charge to hundreds of thousands of chemical scientists
Risk Assessment for RSC events

A risk assessment form must be filled out for every event organised by the RSC. All forms are available for download along with examples of Red Risk Assessment Forms .
Downloadable Files
Annual Report 2012
Further information on events run by the Local Section committee


PDF (256k)
PDF files require
Adobe Acrobat Reader
Contact and Further Information
Dr D Alker CChem FRSC
Secretary
19 Shakespeare Road, Birchington, CT7 9ET

---