Open Access at the RSC
Information on Open Access and RSC Policy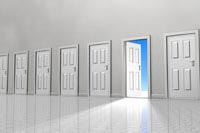 Licence to Publish
An RSC Open Access Licence to Publish must be completed before publication. This is necessary even if you already completed a licence during initial submission.
If you have already completed a standard Licence to Publish, your RSC Open Access licence will revoke the original licence.
Licences can be downloaded from the Copyright section of our web site. The exact licence required will depend upon the journal, and whether your work is funded by an organization that requires the RSC to deposit the final published article in a certain repository, in a specific format.
RSC Open Access - Licence to Publish for journals

Authors choosing to publish via the Open Access route now have the option to publish under the Creative Commons Attribution (CC-BY) licence.