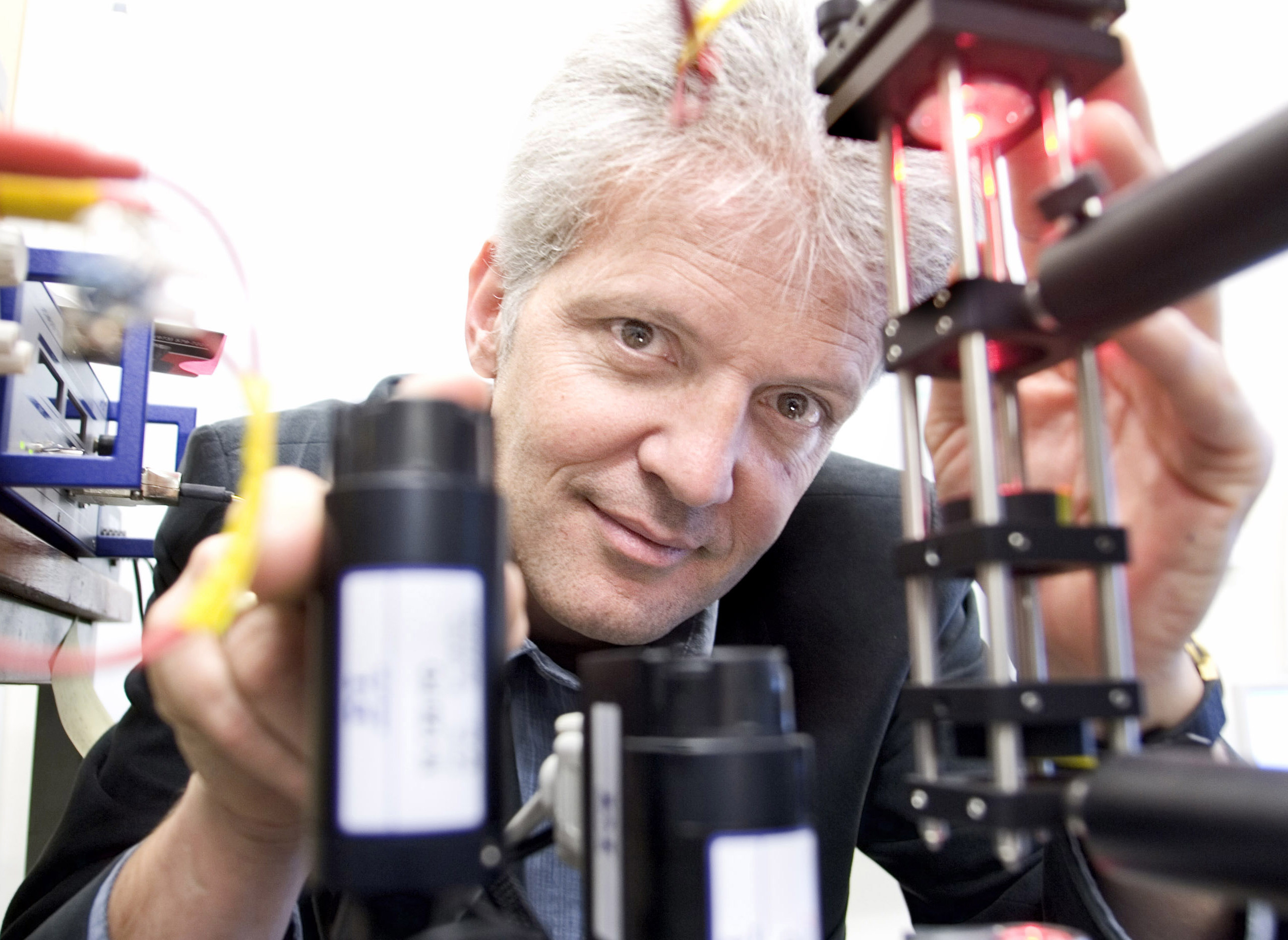 Cees Dekker (1959) is a Dutch biophysicist at Delft University of Technology in The Netherlands who is internationally recognized as one of the leading scientists in nanoscience. He received his Ph.D. on a subject in solid-state physics in 1988. In the mid-1990s his group made a number of exciting scientific discoveries of the basic electronic properties of nanotubes at the single-molecule level. This led to a breakthrough in the field of molecular electronics where Dekker's group established a single-molecule transistor at room temperature for the first time.
In the past decade, the research interest of Dekker has shifted from condensed-matter physics to single-molecule biophysics and nanobiology. This move was motivated by the recognition that one of the greatest scientific challenges is to understand how the many molecular components and their interactions in the biological cell lead to something that we call 'life'. Dekker is exploring the interface between nanoscience and biology, with current research ttopics ranging from DNA-enzyme interactions at the single-molecule scale to the biophysics and evolution of bacteria on nanofabricated chips.

Dekker is Chair of a new Department of Bionanoscience at the Kavli Institute of Nanoscience. He is an elected member of the Royal Netherlands Academy of Arts and Sciences and fellow to the APS and the IOP. He published over 200 papers, received an honorary doctorate, and a number of prizes, such as the 2001 Agilent Europhysics Prize and the 2003 Spinoza award. In 2006, Delft University appointed him as a Distinguished University Professor.