Chemistry World Entrepreneur of the Year Award 2013 Winner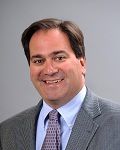 Professor Chad Mirkin

Northwestern University, USA
For his scientific and academic achievements involving spherical nucleic acid (SNAT) nanoparticle conjugates.
About the Winner
Dr Chad A Mirkin is the Director of the International Institute for Nanotechnology, the George B Rathmann Professor of Chemistry, Professor of Chemical and Biological Engineering, Professor of Biomedical Engineering, Professor of Materials Science & Engineering, and Professor of Medicine.
He is a chemist and a world renowned nanoscience expert, who has authored over 520 manuscripts, and inventor on over 900 patent applications worldwide (233 issued).
Dr Mirkin has been recognized for his accomplishments with over 80 national and international awards. These include the Linus Pauling Medal, the $500,000 Lemelson-MIT Prize, the Raymond and Beverly Sackler Prize in the Physical Sciences, the Feynman Prize in Nanotechnology, an Honorary Degree from Nanyang Technological Univ. Singapore, the Lee Kuan Yew Distinguished Visitor to Singapore, and the ACS Award for Creative Invention.
He is a Member of the President's Council of Advisors on Science & Technology (PCAST, Obama Administration), and one of only 12 scientists, engineers, and medical doctors to be elected to all three US National Academies (the Institute of Medicine, the Natl. Academy of Sciences, and the Natl. Academy of Engineering). He is also a Fellow of the American Academy of Arts and Sciences.
He is the founding editor of the journal Small and the founder of four companies, Nanosphere, Inc., NanoInk, Inc., AuraSense, LLC, and AuraSense Therapeutics, LLC. Dr Mirkin holds a BS degree from Dickinson College and a PhD degree from Penn State. He was an NSF Postdoc at MIT prior to becoming a Professor at Northwestern in 1991.
Related Links
Professor Mirkin's Webpage
Northwestern University, USA
External links will open in a new browser window