UK funders' tech transfer profits capped
The UK government has slapped a cap on the research councils' earnings from commercialising science carried out at their institutes, and taken nearly £100 million of tech transfer profits from the Medical Research Council (MRC).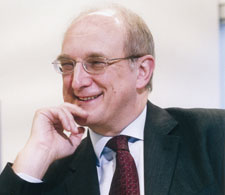 Under new Treasury rules, the research councils will only be allowed to keep the first £50 million they earn per year from tech transfer during 2009-11. Any money over that limit will go to the Treasury's coffers - and will not be earmarked for science. Martin Rees, president of the Royal Society, condemned the move as 'a breach of faith'.
The cap will chiefly affect the MRC, which has received millions through licensing intellectual property (IP) - including over £100 million from US pharmaceutical firm Abbott for monoclonal antibody drug Humira in 2005.
But the rules may affect other research councils in future. All will now have to report the amount of money they expect to make from commercialisation activities to the Treasury, and may lose some of their profits if they significantly exceed their estimates.
Smash and grab
The move emerged when Leszek Borysiewicz, the MRC's chief executive, gave evidence before an influential panel of MPs in December 2007. Borysiewicz told the House of Commons Innovation, Universities and Skills committee that £92 million from its commercial fund was to be transferred to Treasury coffers, under rules that had previously not been applied.
An MRC spokeswoman told Chemistry World that the cap would not be a disincentive for their labs and scientists to commercialise their research, as they would continue to receive their share of the profits of any such work. New facilities - such as the planned £500 million UK Centre for Medical Research and Innovation in St Pancras, London - would go ahead, she said.
Doug Yarrow, the Biotechnology and Biological Sciences Research Council (BBSRC's) director of corporate science, said that since their institutes do not yet generate big profits from tech transfer, they would not be immediately affected by the new rules.
But he warned that it could be difficult for research councils to accurately forecast profits from licensing or spinouts.
'If you had a huge hit that generated windfall profits, it would be nice to plough some of that back into science,' he added.
The Natural Environment Research Council (NERC) and Engineering and Physical Sciences Research Council (EPSRC) both say they are unaffected by the rules. 'EPSRC has no income stream from technology transfer, so we do not believe the MRC situation applies to us,' a spokesperson said.
Ananyo Bhattacharya