Careers clinic: Lessons learned
Caroline Tolond leaves us with a selection of invaluable tips before heading off for pastures new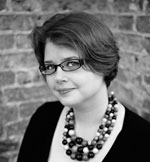 Caroline Tolond is the RSC's careers adviser
So the time has come for me to leave the RSC and move on to new challenges. Over the past 6 years I've been privileged to work with members in a very diverse range of careers, advising them on options and supporting them through their job-seeking process. While the background and career aspirations of members have varied enormously, there have been a few pieces of advice that I've shared with most members. These include:
Pick the jobs you apply for with care
You should aim to put in three or four applications a month to jobs where you meet at least 70 per cent of the criteria. If you are applying for many more than this the quality of your applications is likely to fall as you have less time to perfect each application and your application to interview ratio is likely to fall.
Networking and recruitment agencies are necessary evils of job searching today
You may not know it, but you might already know people working for your next employer, so keep in touch with old colleagues and new contacts alike. Tools like LinkedIn, MyRSC and Facebook make this very easy to do - there is no excuse! Recruitment agencies are also becoming central to job searching. Agencies are often sector and location specific, so if you are searching for one, try using the Recruitment and Employment Confederation website. Some agencies will seek out jobs for you, others will just select for posts they have been tasked with, whichever you come across be prepared to work with them.
The only control you have in the job-seeking process is around what you include on your application
While you can't control who else is applying - there may be better qualified or experienced applicants - you can make sure that your application is the best it can be. Make time to read through the job description, complete any forms and tailor-written documents that are required. It normally takes a couple of days to put together an application, longer if you need to include a CV and you haven't updated it for a while, so give yourself the time to get it right.
Targeting your application means changing details on any document you submit to an employer when you apply for a job
Be selective about the information you bring to a recruiters attention and help them understand why you would be a good fit, but remember you don't need to include every detail about your past. Work out what an employer needs to see by picking out key words and/or phrases in the job advert and including these in your application.
Avoid pigeonholing yourself
You are never 'just a.' You have a host of skills that could be used in a range of different roles but if you think that you can only do one type of job then it can be very difficult to persuade an employer to see you differently too. If you are struggling to see what else you could do, look at a wide range of job adverts in scientific and non-scientific areas and collect those of interest to widen your awareness of the job market, to help you think differently about your options.
If you think you are entering a career cul-de-sac, take action
Be brave. There may be occasions where you need to invest in yourself and broaden your skills profile to make yourself suitable for a new role, whether that is in something completely new or just a step away from what you are doing at the moment. Consider distance learning (advances in web technology are making this easier than ever) or evening classes. Whatever you do, don't just hope that it will work itself out if you don't do anything.
You can never over-prepare for interviews, but bear in mind they are a two-way process
Read up as much as you can about the organisation you have applied for and re-read the job description and your application. Consider what questions may come up and prepare for questions about how you would do the role and competency based problems. Interviews can be as much about how your face and approach fit as about what you say, so think about your body language and make sure you smile at least at the beginning of the interview.
You only need one job
If you keep getting turned down for jobs then it can be hard to pick yourself up and refocus on a new application. At these moments it's worth taking some time out to remind yourself why you are looking for a job, what you are looking for and what a new job would make your working life look and feel like. Take this positive energy and channel it back to your job-seeking process. As it can take, on average, 6 months to find a role at the moment in the UK (and if you are in a niche area, then it might be longer), you just need to be persistent.
This isn't the end of the Careers clinic. Watch out for careers specialist, Charlotte Ashley-Roberts, who looks forward to continuing Caroline's sterling work