BASF: shift to Asia won't overshadow growth in Europe
07 October 2005
German chemicals giant BASF has announced plans to focus on expansion in Europe until 2015, and aims to double Eastern European sales by 2010.
The announcement came just days after the official opening of BASF's latest Verbund site in Nanjing, China.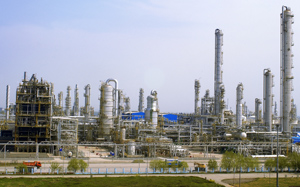 'Europe will remain crucial for BASF,' said Eggert Voscherau, vice chairman of the company's board of executive directors, adding that BASF regards Europe as the entire continent, not just the EU countries. Annual sales in Eastern Europe, currently €1 billion, should reach €2 billion by 2010, the company announced.
Voscherau said that the company aims to grow twice as fast as its competitors in Europe, with plans for three to four per cent annual growth.
He also announced annual savings of €730 million, which he attributed to making sales more market focused, and increasing efficiency in production, infrastructure and services at the main Ludwigshafen Verbund site in Germany.
Walter Seufert, BASF president for Europe acknowledged that future demand for chemicals will be met by countries outside Western Europe. But despite this shift in manufacturing, said Seufert, only a third of customers will migrate their business to Asia, with Eastern Europe being the area of choice for the remaining two thirds. Katharine Sanderson