Information free-for-all
24 February 2006
The online encyclopaedia Wikipedia could become the main source of chemical information in 5-10 years, according to a professional chemist who contributes to the site.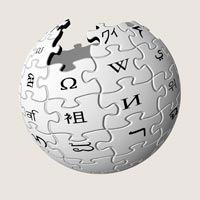 Any and all interested parties have been invited to contribute to Wikipedia since its launch in 2001. The site now contains almost four million entries in a variety of languages. This might sound like a recipe for disaster, but a recent study in Nature found that the accuracy of scientific entries in Wikipedia was not far behind those in Encyclopaedia Britannica.
This finding is supported by regular contributor Martin Walker, assistant professor of organic chemistry at the State University of New York at Potsdam, US. Many of the chemistry entries are now reasonably accurate, he said, but you have to know where to look.
'A general rule on Wikipedia is that an article that has been heavily edited and around for a long time is usually pretty good,' Walker told Chemistry World, 'if it hasn't, it may be flawed.'
The accuracy of Wikipedia's entries will continue to improve as contributors begin to organise themselves and take responsibility for certain subjects, he said. Chemistry content on the site is coordinated through two so-called 'wikiprojects', said Walker: chemistry and chemicals.
Entries can still suffer from poor English and deliberate vandalism, but these problems are gradually being resolved and can be pinpointed quickly. 'Try vandalising something like hydrochloric acid and see how long it takes someone to fix it,' said Walker.
Many of the Wikipedia contributors are quite young, but Walker estimates that there are around 10 PhD-qualified chemistry contributors, as well as several knowledgeable graduate and undergraduate chemists. More professional chemists should get involved, urged Walker. 'We have come a long way, but there is still a huge amount to be done,' he said.
Walker will speak about his Wikipedia involvement at the American Chemical Society national meeting in March. '[Wikipedia] will become for information what Google is for searching,' he predicted. Jon Evans
Related Links
Wikipedia
Wikipedia chemistry portal
External links will open in a new browser window