Chemistry World now brings you webinars. These editorially selected events enable you to interact with industry and academia, with no boundaries. You can pose questions to the presenter, take part in live polling and be part of these exciting international knowledge events.
Free educational events - no registration fee, access via the internet (visual & audio)
Easy to register and access (internet access & Flash Player is required)
Interact with the presenter - live polling and question & answer sessions
Connect with your international peers and experts
Online archive of all events for you to browse at your convenience
Partner with Chemistry World; the leading chemistry news magazine
Associated with the RSC; a recognised authority in the scientific community
Some events will even offer hosted audience events in London, UK.
Latest Chemistry World webinars

Free interactive webinar - 24th October 2013, 12 noon BST
---

Free interactive webinar - 9th October 2013, 12 noon BST
---
Free interactive webinar - 25th September 2013, 12 noon BST
---
Free interactive webinar - 24th September 2013, 3pm BST (10am EDT)
---

Free interactive webinar - 30th April 2013, 4pm GMT (11am EST)
---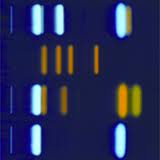 Free interactive webinar - 20th March 2013, 3pm GMT (10am EST)
---

Interactive webinar - 4 December 2012 (13:00-14:00)
Webinar archive
Chemistry World Webinar Archive
Watch past webinars at your leisure (for webinars hosted before March 2013)
Further Information
Join the Chemistry World webinar partnership programme; designed to connect you with your audience and to share topical information