Global Energy Perspectives
This lecture is part of a special event taking place on Thursday 17th May 2012 at the Chemistry Centre in London to mark the launch of a new report from the Royal Society of Chemistry highlighting the potential of solar fuels and artificial photosynthesis. Experts from academic research, industry and policy will come together to celebrate recent progress towards technologies to produce fuels using sunlight, water and carbon dioxide. They will also discuss the potential long term impacts of solar fuels for sustainable energy and for business.
In this lecture Nathan Lewis will describe and evaluate the technical, political, and economic challenges involved with widespread adoption of renewable energy technologies. His talk will begin with a quantitative discussion of available fossil fuels reserves and a comparison, on a price per unit energy basis, of these sources with renewable energy technologies. He will then describe projections for global energy supply and demand in light of factors including population growth, increased global GDP and constraints on carbon emissions.
Next he will evaluate the energy potential of various renewable energy resources and discuss the challenges to the chemical sciences to enable the cost-effective production of carbon-free power to match global energy demand by the 2050 timeframe. He will also evaluate the level and timescale of R&D investment needed to provide for the expected global energy demand for carbon-free power by the 2050 timeframe.
Speaker: Nathan S Lewis, Professor of Chemistry, Caltech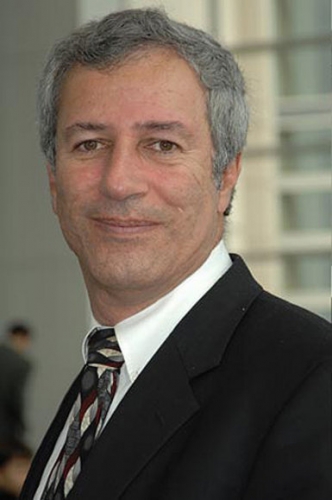 Nate Lewis is the George L. Argyros Professor of Chemistry at the California Institute of Technology (Caltech). He has also served as the Principal Investigator of the Beckman Institute Molecular Materials Resource Center at Caltech since 1992, and is the Principal Investigator of the Joint Center for Artificial Photosynthesis, the Energy Innovation Hub in Fuels from Sunlight. From 1981-1986 he was on the faculty at Stanford. Lewis received his Ph.D. in Chemistry from the Massachusetts Institute of Technology.
Lewis has been an Alfred P. Sloan Fellow, a Camille and Henry Dreyfus Teacher-Scholar, and a Presidential Young Investigator. He received the Fresenius Award in 1990, the ACS Award in Pure Chemistry in 1991, the Orton Memorial Lecture award in 2003, the Princeton Environmental Award in 2003 and the RSC Electrochemistry Group Faraday Medal in 2008. He is currently the Editor-in-Chief of the RSC journal Energy & Environmental Science and has published over 300 papers.
Professor Lewis is also a renowned international speaker and authority on energy. He was a member of the Panel on Electricity from Renewable Resources as part of the America's Energy Future study led by the US National Academies. He has also served as a member of the California's Clean Energy Future panel and participated as a speaker in the Davos World Economic Forum in 2000 and 2001, and the Aspen Ideas Festival in 2008. He advises government representatives including members of several US administrations as well as members of the US House of Representatives and US Senate and staffers. He also advises corporate sectors including venture capitalists and major energy companies (BP, Hess, Chevron) regarding clean energy technology and energy policy. In 2009 he was listed by Rolling Stone magazine as number 17 in the top 100 Agents of Change in the United States.

Further Information
Solar Fuels and Artificial Photosynthesis: Science and innovation to change our future energy options

January 2012 - The RSC releases the UK's first report on solar fuels and their potential environmental and economic benefits to the UK.
Using sunlight to split water molecules and form hydrogen fuel is one of the most promising tactics for kicking our carbon habit. Hayley Birch examines the options
Join the Chemistry World webinar partnership programme; designed to connect you with your audience and to share topical information
Related Links
View the Webinar now (the webinar will start after 3 minutes)
Global Energy Perspectives
External links will open in a new browser window
Downloadable Files
Shining light on artificial photosynthesis
Mimicking plant life could be our way out of the energy crisis


PDF (1321k)
PDF files require
Adobe Acrobat Reader