The Royal Society of Chemistry offered £1000 to the person or team producing the best and most creative explanation of the phenomenon by which hot water sometimes freezes faster than cold water, known today as The Mpemba Effect, and 22 000 of you responded.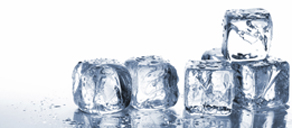 The Winner is announced
The 22 000 entries to the Mpemba effect competition were whittled down to just 11 finalists by the panel of expert judges and the public vote!
The winner was announced 10 January 2013.
Nikola Bregovic, research assistant in the field of physical chemistry at the Department of Chemistry, University of Zagreb, Croatia.
Mpemba Competition Award Ceremony

10 January 2013. Watch the announcement of the winner of the Mpemba Competition
How the question 'Why does hot water freeze faster than cold' came about

Watch the video expaining how the question arose
Now available:
Submission of the day
We've had lots of great entries, and although not everyone can be a winner, we want to showcase as many of the high quality entries as possible. Throughout the judging procedure shared one of our favourite entries each day. Use the link box on the right to learn about the entrant and view the entry itself.
World map

Would you like to know how many entries were submitted by your country? Now you can find out using our interactive map!

The interactive map lets you find out which countries took part in the competition: click on the map and scroll over a country to see how many entries were submitted. You can now click on a country to view those entries.
Word Clouds
We've received entries in lots of different languages and the most common were Turkish, Chinese and English. Have a look at the word clouds by following the link on the right to find out which words were most common in each language.
Related Links
tweet about this @RSC_Comms
talk to us on the RSC's twitter page
share on facebook
share your ideas on our facebook page
More related resources on LearnChemistry
External links will open in a new browser window
blog comments powered by

Disqus