---
About Natural Product Reports
Scope
Natural Product Reports (NPR) is a critical review journal which stimulates progress in all areas of natural products research including isolation, structural and sterochemical determination, biosynthesis, biological activity and synthesis.
The scope of the journal is very broad and many reviews discuss the role of natural products in the wider bioinorganic, bioorganic and chemical biology communities. Areas covered include enzymology, nucleic acids, genetics, chemical ecology, carbohydrates, primary and secondary metabolism and analytical techniques.
NPR articles are designed to give an interesting insight into the topic, focussing on the key developments that have shaped a field rather than giving a very comprehensive overview of all results. Authors are encouraged to include their own perspective on developments, trends and future directions.
A link to example articles in each key topic area can be found at the bottom of this page.
Key features
Impact factor: 10.715
#1 of 59 in Chemistry, Medicinal and #2 of 56 in Chemistry, Organic ISI subject categories for impact factor
Immediacy index: 2.611
International editorial board and authorship
Indexed in MEDLINE and other major databases
Article types
Review articles: critical reviews of key areas of research. Generally 10-25 pages in length.
Highlight articles: shorter, non-comprehensive reviews which give a 'snapshot' of a specialist research area. 4-8 pages in length.
Viewpoint articles: short articles which focus on some of the key challenges in natural products research. Up to 4 pages in length.
Hot off the Press articles: bi-monthly digests of the latest natural products research, written by Bob Hill and Andrew Sutherland at the University of Glasgow, UK.
Submission enquiries
Reviews, Highlights and Viewpoints in NPR are generally solicited by members of the editorial board; however we are happy to consider submission enquiries from authors. If you are interested in writing an article for NPR please contact the editorial office with a brief synopsis.
Synopses for all proposed articles are considered by the board before a decision on the commissioning of the full article is taken.
Further information on the submission of synopses, and author guidelines for each article type, can be found below.
Contact the Editor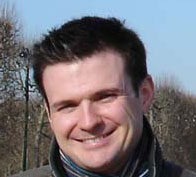 Dr Richard Kelly
Editor

---
Related Links
NPR example articles
Example articles from 2011 in the key topic areas.
External links will open in a new browser window
Downloadable Files
Submitting a synopsis to NPR


PDF (83k)
Guidelines for Review submission


PDF (33k)
Guidelines for Highlight submission


PDF (31k)
Guidelines for Viewpoint submission


PDF (31k)
Guidelines for synthetic reviews


PDF (67k)
PDF files require
Adobe Acrobat Reader