Scottish Parliamentary Links Scheme
The Royal Society of Chemistry runs a Scottish Parliamentary Links Scheme covering 31 out of 129 Members of the Scottish Parliament. It is an innovative and pioneering Scheme that provides a means of mutual contact between the local RSC Link and their MSP, and a mechanism to offer briefing and material to the MSP that may be of assistance.
The local RSC Link is available to give science policy advice, scientific assistance on chemical science and information on any matter concerning the RSC. The MSPs can use the Links Scheme as much or as little as they like to help you carry out their Parliamentary duties. The scheme is also used to circulate to MSPs regular briefings on subjects concerning chemical science whenever they arise in the Parliament through Legislation, Parliamentary Questions or Debates.
In practical terms local Links undertake some form of activity for the scheme approximately every two months. In some cases the level of activity is higher if their local MSP requests scientific advice. If the local Link is unable to deal with the scientific information request themselves they contact the Scottish Parliamentary Affairs Consultant. The Consultant is then able to use the network of Links and contacts to find someone who is able to supply written or verbal advice. The scheme is primarily run using Email but written communications are also used when appropriate.
As a registered charity we operate on an absolutely non-partisan basis - our Royal Charter commitment is "to serve the public interest." We therefore aim to represent the best interests of science, particularly chemical science, and not of any particular vested interest.
Contact and Further Information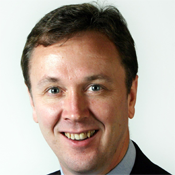 Bristow Muldoon
Scottish Parliamentary Liaison Officer
Tel: +44 (0) 131 240 2787

---