Science Information Service
Developments in science and technology are increasingly posing tough challenges to the political process. As a result there is a thirst for reliable scientific information to help make this process run more smoothly.
To meet this need a new service has been launched called the Science Information Service. It is a partnership of three organisations:
The Royal Society of Edinburgh
The Royal Society of Chemistry
Scottish Parliament Information Centre (SPICe)
They all have an active interest in the proceedings of the Scottish Parliament and already work with MSPs on science issues. The University of Edinburgh and Institute of Physics are also giving valuable support.
The service will give MSPs, researchers and Committees speedy access to high quality and reliable scientific information on a range of issues.
52 Topic Coordinators have been appointed who have access to a host of experts in their field.
Requests for information will be handled by staff at SPICe or by the Royal Society of Chemistry's Scottish Parliamentary Affairs Officer, who will have direct access to the Topic Coordinators.
Contact and Further Information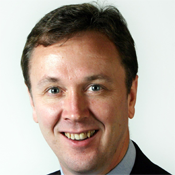 Bristow Muldoon
Scottish Parliamentary Liaison Officer
Tel: +44 (0) 131 240 2787

---