Additions and corrections
---
Concise synthesis of (−)-steviamine and analogues and their glycosidase inhibitory activities
Nadechanok Jiangseubchatveera, Marc E. Bouillon, Boonsom Liawruangrath, Saisunee Liawruangrath, Robert J. Nash and Stephen G. Pyne
Org. Biomol. Chem., 2013, 11, 3826–3833 (DOI: 10.1039/C3OB40374B). 1st Amendment published 9th May 2013. 2nd Amendment published 17th July 2013.
---
1st Amendment

The synthesis of of (−)-2-epi-steviamine was inadvertently not cited in the original manuscript, see: J. Shao, Yang, J.-S. J. Org. Chem., 2012, 77, 7891−7900.

2nd Amendment

The intermediate A in Scheme 1 is incorrect. It should be the following: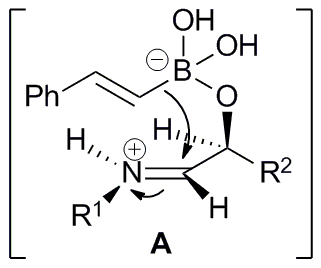 ---
The Royal Society of Chemistry apologises for these errors and any consequent inconvenience to authors and readers.
---
Back to article