Committee Members' Biographies
Following a BSc in Chemistry at Manchester, a DPhil in metallocene chemistry at Sussex then a short spell teaching Physics, Maurice Webb's career has involved R&D and new business creation roles in a number of companies (CIBA-Geigy, Laporte, Unilever, ICI, Ineos); with Government Knowledge Transfer schemes and currently as an independent consultant. His primary interest is the industrial applications of materials chemistry, especially inorganics (e.g. silicas, zeolites, silicates, mixed metal hydroxides), in the consumer goods and chemicals-using industries (incl. healthcare, water and waste treatment, polymers, catalysts, toiletries and detergent and household products).
---
Professor Craig Williams CChem FRSC
Craig has over 25 years' experience within the zeolite community, he developed an interest in zeolites during the final year of his BSc studies at Salford University while attending a series of lectures given by Prof Alan Dyer. When Craig graduated from Salford, Prof Dyer offered him a research MSc looking at the use of zeolites to act as slow release agents for anthelmintic drugs. This work proved to be very successful and led to a PhD in this research area. After his PhD studies Craig worked as a research fellow at Edinburgh and Liverpool Universities. In 1990 he joined the staff at Wolverhampton and in 1993 established the meso and microporous research group to study the problems involved in zeolite synthesis and isomorphous substitution. This group now has 27 successfully completed PhD studies. He is an internationally leading figure in the synthesis of metal substituted zeolite frameworks. To date five patents and over 80 publications on various aspects of zeolite science in refereed journals have been produced.
---
Dr Rob Jackson CChem FRSC
Rob is a Reader in Computational Solid State Chemistry in the School of Chemical and Physical Sciences at Keele University. His research interests are in the modelling of inorganic materials for applications in optical and nuclear devices. He is also currently Chair of the RSC North Staffordshire Local Section.
---
Sue obtained a BSc Special Honours degree in Physiology at the University of Sheffield. After several years as a deputy head teacher, and later an acting head, she was appointed to CIEC, in the Department of Chemistry at the University of York, to lead the Children Challenging Industry project across the North West. Currently an independent science consultant and a space ambassador for ESERO (Space Agency), she develops innovative resources, based upon real space missions. She was the author of the RSC's 2016 Global experiment 'Mission Starlight'. She is a member of the Royal Society of Chemistry and a former Trustee on the board of Catalyst Science Discovery Centre and Museum.
---
Dr Alan Armour CChem MRSC
Alan studied chemistry at the University of Reading, completing his PhD in 1972 on studies of molybdenum containing catalysts. Following a period with the UK Atomic Energy Authority he joined Climax Molybdenum with whom he has held a number of sales, marketing and technical development positions. He is currently Director of Global Chemical Sales & Development and is the former Chair of the Industrial Inorganic Chemicals Sector.
---
Alexandra has 20 years' experience in various organisations in the areas of project management, product development, business development and commercialisation of innovative technologies, including assessing early stage technologies for commercial viability. She has a demonstrated ability at planning and delivering the best return on investment for platform technologies across a range of sectors including defence & security, transport systems, materials engineering and health. Alexandra is currently employed by Oxentia, a division of Oxford University Innovation, engaged in a number of technology transfer services including innovation management, helping technology providers and seekers to source, develop and commercialise new innovations. She gained both her BSc(Hons) and PhD in Chemistry from Queen Mary, University of London and had a postdoctoral research role at Imperial College, University of London. She gained her Masters in Science and Technology Commercialisation from the Entrepreneurship, Commercialisation and Innovation Centre at Adelaide University. In her past employment, Alexandra spent time developing new automotive catalyst formulations at Johnson Matthey plc. UK and was an applications development scientist at the Australian Nuclear Science and Technology Organisation (ANSTO).
---

Dr Andrew Dunster CChem MRSC
Andrew is a Principal Consultant at BRE (Building Research Establishment), where he manages projects on low carbon cements and the use of industrial by-products as construction aggregates, within BRE's Building Technology Group.
He is currently working on several major market-focussed projects on low carbon cements, waste derived organic fibres and resource efficient and sustainable construction. He is also a member of the Sustainability Group of the Institute of Materials, Minerals and Mining.

---
Ms Fereshteh Hojati Saeidi MRSC
Fereshteh is a PhD student in the Energy and Environment Research Centre at London South Bank University. She has a Master's degree (MSc) in Organic Chemistry from Azad University, Iran. Her research interests are in advanced porous materials, synthetic chemistry of nanomaterials and carbon capture technologies. She is currently working on CO2 adsorption using a new sorbent generation to develop new, highly efficient adsorbents to achieve the clean growth strategy for carbon capture use and storage (CCUS) by 2030s.
---

Philip Mitchell was formerly Reader in Chemistry and Leverhulme Emeritus Fellow, University of Reading. M.A., D.Phil. University of Oxford. His specialities include inorganic chemistry especially molybdenum chemistry; catalysis and surface science; application of neutron scattering methods.
---
Edward is lecturer in Chemical Science at Manchester Metropolitan University, interested in combining waste with electrochemistry. He is also interested in inspiring young people in research.
---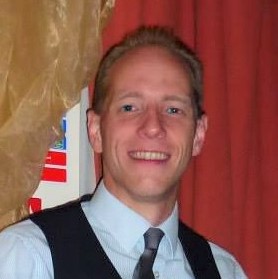 Dr Andy West CSci CChem MRSC
Andy obtained his degree and PhD in chemistry from the University of Leicester. Following a Post-doc at Queen's University Belfast, he worked for Chemistry Innovation Knowledge Transfer Network, before becoming Senior Chemist and then Principal Chemist at Pera technology, a sustainable R&D and innovation company. After almost 10 years there, Andy moved to Coventry University, where he currently works in materials science as a Research Development Executive.
---