CBID Council Biographies and Contacts
The CBID is advised by a Division Council
Professor Rob Field CChem MRSC
Rob Field is a Project Leader in the Department of Biological Chemistry at the John Innes Centre (JIC) and honorary Professor of Chemistry at the University of East Anglia (UEA). He has over 25 years experience in chemical biology research, focussing on carbohydrate chemistry, associated enzymology and enabling technologies. His research interests range from bacterial adhesion and infection, through starch and plant cell wall biochemistry to chemical genomics approaches to dissect carbohydrate metabolism.
Related Links

Rob Field's Website
Rob Field at the John Innes Centre
External links will open in a new browser window
---

Laura Barter is a senior lecturer in the Department of Chemistry at Imperial College. She is also Director of AGRI-net, the agri-science chemical biology network, and NexGenAgriChem an EU Marie Curie Innovative Doctor training programme.The underlying theme of Laura's research is to determine quantitative structure-function relationships in biological systems employing optical spectroscopic, chemical biology and biochemical techniques allied with modelling and calculation. Particular focus being on understanding and mitigating the rate limiting steps and regulatory controls in photosynthesis.
---
Dr Lyn Jones BSc PhD FRSC
Lyn Jones received his undergraduate education at the University of Bath and then completed PhD studies in synthetic organic chemistry at the University of Nottingham. He then started his post doctorate research at The Scripps Research Institute, California in the area of chemical biology. In 2001, he joined Pfizer in Sandwich, UK as a medicinal chemistry team leader and in 2009 he won the inaugural RSC Young Industrialist of the Year Award for his contributions to preclinical research in HIV, allergy and respiratory disease areas. In 2011 he transferred to Cambridge, Massachusetts to become head of chemistry for Rare Disease Research and to lead the Chemical Biology Group.
Related Links

Lyn Jones
Google scholar Page
External links will open in a new browser window
---
Professor Patrick Steel MA DPhil CChem MRSC
Patrick Steel is a Professor of Chemistry and Chemical Biology at Durham University. Research in the Steel group ranges from the development and applications of new methods for organic synthesis to the design and synthesis of small molecule probes to explore questions in biological process. Current interests are in the area of plant and parasite chemical biology. In the former area we are interested in how plants respond to chemically induced stress (herbicide resistance and hormonal signaling pathways) whilst in the latter, we seek to identify and validate new drug targets for the treatment of leishmaniasis and related kinetoplastid parasitic diseases.
---
Kira J. Weissman is a professor of enzymology within the UMR 7365 CNRS-UL: IMoPA at the University of Lorraine, Nancy, France. Previously, she was a PhD student, Dorothy Hodgkin Fellow and Lecturer at Cambridge University, and a Alexander Humboldt Research Fellow at Saarland University, Germany. Her current research interests include the mechanistic enzymology and structural biology of modular multienzymes. She is the author of over 70 primary publications, reviews, commentaries, book chapters and popular science articles.
---

Anna Peacock obtained her MChem from the University of York in 2003, and her PhD with Peter Sadler FRS at the University of Edinburgh for her work on the design of osmium(II) arene anticancer complexes, in 2007. She then moved to a post-doctoral position at the University of Michigan with Vincent Pecoraro to work on the de novo design of metallopeptides. In 2009 Anna took up a lectureship in the School of Chemistry at the University of Birmingham, where she is currently a Senior Lecturer in Inorganic Chemistry. Anna's research group focuses on bioinorganic chemistry and in particular metallo-peptide and protein design.
---

Professor Richard Hartley CChem FRSC
Richard Hartley is Professor of Chemical Biology at the University of Glasgow. His research focuses on the development of molecular probes to elucidate and manipulate biological processes and he publishes right across the range of chemical biology; including using chemistry in food and nutrition, evolutionary biology and ecology, cardiovascular research, and in particular for understanding and manipulating mitochondrial biology.
Related Links

Professor Hartley's Webpage
University of Glasgow
External links will open in a new browser window
---
Professor Ulrike Eggert FRSC
Riki Eggert is a Reader in Chemical Biology at King's College London, jointly appointed in the Department of Chemistry and the Randall Division of Cell and Molecular Biophysics. Research in the Eggert group uses chemical and cell biology approaches to study cytokinesis, the final step of cell division, at the process, pathway, protein and metabolite levels.
Related Links

Eggert group
Cell division
External links will open in a new browser window
---
Karen Faulds (KF) is a Professor in the Department of Pure and Applied Chemistry at the University of Strathclyde and an expert in the development of Surface Enhanced Raman Scattering (SERS) and other spectroscopic techniques for novel analytical detection strategies. Her research involves the quantitative analysis of biomolecules using SERS combined with functionalised metal nanoparticles to exploit the inherent sensitivity and multiplexing capabilities of SERS to develop bionalytical approaches. she has published over 100 peer reviewed publications and has filed 5 patents. She is the recipient of the Nexxus Young Life Scientist of the year award (2009), the RSC Joseph Black Award (2013) and the Craver Award from the Coblentz Society (2016). In 2011 was elected to the Royal Society of Edinburgh Young Academy of Scotland (YAS) and was elected Fellow of the Royal Society of Chemistry in 2012. She is the Strathclyde Director of the EPSRC and MRC funded Centre for Doctoral Training in Optical Medical Imaging, OPTIMA, serves on the editorial advisory board for Analyst and is the current Chair of th Infrared and Raman Dicussion Group (IEDG)
---
Professor Helen Hailes CChem MRSC
Helen Hailes is a Professor of Chemical Biology in the Department of Chemistry at UCL. She has extensive expertise in the use of sustainable methods for the preparation of chiral synthons using biocatalysts in single-step reactions and multi-step cascades, as well as organic reactions in water. Furthermore she is interesed in the synthesis of tools to identify, image or perturb biological targets and the synthesis of compounds with improved bilogical properties. she also has experience in the design and synthesis of novel lipids and lipid-conjugates for multifunctional nanoparticle assembly to be used in therapeutic delivery and imaging.
---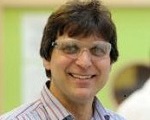 Mark Bradley is Professor of Chemical Biology in the School of Chemistry at The University of Edinburgh and holds an Honouree Professorship at the Queens Medical Research Institute with laboratories based in both locations
After gaining a First class Honours B. Sc. Degree in Chemistry with Distinction in Biochemistry, he carried out a D. Phil under the supervision of Professor Sir J. E. Baldwin FRS – both at the University of Oxford. On gaining both a Lindemann Trust and SERC/NATO Postdoctoral Fellowships, he continued with postdoctoral work under Professor C. T. Walsh at Harvard Medical School in Boston, USA (1989-1991) before moving to the University of Southampton as a Royal Society University Research Fellow. In 1997 at the age of 34 he was awarded a Professorship in Combinatorial Chemistry where he founded the Combinatorial Centre of Excellence. He continued to direct this Centre until moving to Edinburgh in 2005 where he took up his current position as Professor of Chemical Biology. Since this time his work has become much more focused on the application of chemistry to solving medical problems (chemical medicine) which has resulted, for example in the extensive collaboration between the groups of Bradley, Dhaliwal and Haslett in the area of "smart-probes" for clinical and pre-clinical imaging. More than 60 PhD students have emerged from the Bradley group and overall the group has published more than 20 patents and 300 articles in the form of papers, reviews and book chapters.
---
Rebecca Goss is Reader in Organic/Biomolecular Chemistry at the University of St Andrews. She is interested in natural product science in its broadest sense
There is a particular interest within the Goss group in understanding biosynthetic processes and the application of the powerful combination of synthetic biology and synthetic chemistry to harness and redesign these systems, creating new biosynthetic pathways this research is funded through an ERC consolidator award. The Goss group are interested in the manipulation of individual enzymes as well as entire biosynthetic pathways as an expeditious tool for synthesising designer "natural" product analogues of medicinal value. The rapid access to libraries of natural products, that biosynthetic manipulation can afford, is useful for gaining a greater understanding of the exact molecular mode of action of drug molecules.