Biographies of Council Members
---
Professor Simon Lancaster CChem FRSC NTF
Simon's PhD is from the University of East Anglia where he developed some spectacularly active catalysts for alkene polymerisation. His academic career began with a four year spell as a research officer at Leeds University. He returned to a lectureship at UEA on Valentine's Day 2000. He served on the East Anglia Region local committee of the RSC for many years organising events for academics and the general public. Simon's contribution to the student experience at UEA was recognised by a Sir Geoffrey and Lady Allen Excellence in Teaching Award in 2010. Later that year he was promoted to Senior Lecturer. In 2011 he chaired the organising committee for the RSC Coordination Chemistry Discussion Group meeting at UEA. In 2013 Simon received the RSC Higher Education Teaching Award and was selected as a National Teaching Fellow of the Higher Education Academy for his practice and promotion of active learning. The following year he was promoted to a chair in Chemical Education. Simon champions striking a balance between content and concepts in our curricula to promote lifelong appreciation of the beauty and relevance of chemistry. He is the chair of the RSC Tertiary Education Group and communications officer for the Association of National Teaching Fellows.
---
Niki is a Chemistry teacher at Notre Dame High School in Norwich and the Network Research Lead for the EEF/IEE Norwich Research School. She is a committed Chemistry teacher, who founded initiatives such as a Science Journal Club and Chemistry Olympiad Club to encourage and support the students in her school.
Niki studied for both her BSc and PhD (Chemistry) at the University of Leeds. She then worked as a Marine Biogeochemist at the Plymouth Marine Laboratory, crossing the Equator multiple times as she investigated ocean-atmospheric interactions as part of the Atlantic Meridional Transect programme. During her Post-Doc, Niki did outreach activities in local schools, and discovered how much she enjoyed helping others to understand Science, so she decided to train as a teacher.
Niki is particularly interested in finding ways of using educational research to inform teaching, and she blogs regularly about Teaching and Learning.
---
Following a chemistry degree from Durham in 1992, I started my career in the accounting profession, qualifying with one of the big four firms. During this time my interesting teaching and learning developed when I became the office training manager, taught on national residential courses and wrote teaching material for use by the firm worldwide. During a career break in 2006 I reignited my interest in chemistry, undertaking a medicinal chemistry masters-level course with the Open University. I subsequently volunteered in a local secondary school before completing a PGCE at Sussex in 2011.Joining my current school in 2015, in addition to teaching GCSE and A-level chemistry, I am a mentor for a newly qualified teacher, have led on the use of technology within teaching and learning and have an interest in issues relating to the achievements in chemistry of both SEN and G&T students. In 2016 I was awarded the Royal Society of Chemistry (RSC) Educational Techniques Teacher Fellowship with which I am undertaking a small action research project. I am a firm believer that educational research should inform teaching practice, but for classroom teachers it can be difficult to access and find time to keep up to date with the latest developments.
---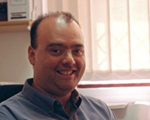 Professor Dudley Edmund Shallcross CChem FRSC
Dudley Shalllcross was the first National Teaching Fellow for chemistry in the UK in 2004 and has received three Royal Society of Chemistry (RSC) Education awards in 2005 (Higher Education Teaching Award), 2008 (Tertiary Education Award) and 2017 (Nyholm Prize) in addition to other awards for contributions to science education.
Dudley's work in support of secondary school science education is well known through the Outreach Programme that he led as a co-Director of the Bristol ChemLabS Centre for Excellence in Teaching and Learning (2005-2010). In Primary School science education he has been Director of the Primary Science Teaching Trust from 2010 to the present day and had led many initiatives that support excellent teaching of science at this level. These achievements illustrate his deep commitment to science education at primary, secondary and tertiary level. Through his research in atmospheric chemistry he also works with undergraduate and postgraduate students and research Fellows and has a very wide experience base of science education in general and chemistry education in particular in the UK and abroad. He has supported RSC at local level (ca. 10 years) where he has been Education Officer, Chair and Secretary and has written reviews on appropriate maths for chemists and an innovative pedagogies article on practical chemistry teaching for the HEA.
---
Dr Michael Seery CChem FRSC
Michael Seery is a Reader in Chemistry Education at the School of Chemistry, University of Edinburgh. His research interests align with two main themes: (1) technology enhanced learning to prepare students for learning and (2) laboratory education. Two ongoing topics of research are studying the role of preparation for laboratory work in chemistry, and exploring student study approaches in early undergraduate chemistry. He is a previous winner of the Royal Society of Chemistry (RSC) Higher Education Teaching Award, the (Irish) National Association for Integration of Research, Teaching, and Learning Award, and the Jennifer Burke Award. He is Chair of the Editorial Board of Education in Chemistry, a magazine published by the RSC for chemistry teachers, as well as being Associate Editor of the journal Chemistry Education Research and Practice. He maintains a blog on various aspects of education at www.michaelseery.com.
---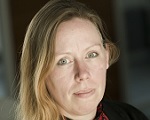 Professor Lizzy Ostler CChem FRSC SFHEA
Lizzy took both her BSc in Chemistry and PhD in heterocyclic synthesis at Bristol University, before moving to Brighton to undertake postdoctoral research on catalytic antibodies. She was appointed as Senior Lecturer in Analytical Chemistry in 2002, Faculty Quality Director (2009-14) and Head of Chemistry and Deputy Head of School (QA) in 2014. In 2018, she was promoted to Professor of Chemical Biology, for achievements in education and research.
Her research applies analytical and synthetic chemistry tools to solve the problems of human ageing, recently demonstrating that Resveratrol causes premature cellular senescence in vitro, but can also rejuvenate senescent cells at low doses. She has generated a library of analogues with enhanced rejuvenating activity and reduced cytotoxicity, and demonstrated that moderation of RNA splicing represents a new target for antidegeneratives.
She led the development of BSc, MChem and MRes chemistry courses at Brighton through to successful recruitment and RSC accreditation. She is known for innovations in curriculum design and delivery across the University and beyond, with a particular emphasis on context-based learning, and the integration of research at all levels. She is a member of the standing committee of RSC Heads of Chemistry UK, trustee and Treasurer of the British Society for Research on Ageing, an Editor of BMC Chemistry, and regularly serves as vice-chair for H2020 funding panels.
---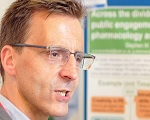 Neil is an Associate Professor in Inorganic Chemistry and the Director of Undergraduate Studies for the Faculty of Science and Engineering at Kingston University. He did his BSc and PhD at the University of Southampton followed by postdoctoral research fellowships at the National Institute of Materials and Chemistry Research (Japan), Sussex University, and the University of East Anglia. In 1997 he moved to a Lectureship in Inorganic Chemistry at the University of Central Lancashire and subsequently moved to Kingston University in 1999. His main research interests are in surface inorganic chemistry and higher education pedagogy. Current research projects are focused on the surface coating of wind turbine blades and surface modification of intraocular lenses (IOLs). In the field of higher education he has a keen interest in closing degree attainment gaps and promoting active learning. In 2015 he helped establish the Horizons in STEM Higher Education conference series. Neil's pedagogic work has been recognised by the award of a University Teaching Fellowship and in 2018 a Principal Fellowship of the Higher Education Academy. Neil has previously been heavily involved with the RSC in the Chemistry for Next Generation, Chemistry for Our Future and HE STEM outreach projects. He is currently the Chair of Governors for the Coombe Federation of Schools, where he helps promote chemistry education.

---
Zoe Andrews is an Assistant Headteader at the King James Academy Royston, a new school established in September 2019, serving school years Years 5-11 across key stages 2,3 and 4. Her background is largely in secondary educations; having worked as part of senior leadership teams since 2007, when she became accredited as an Advanced Skills Teacher (AST) of Science, working with schools around Cambridgeshire to improve the quality of teaching and learning. She has since has worked with a variety of leadership teams in both Assistant Headteacher and Deputy Headteachers roles in different schools. Zoe's specialist areas in school leadership are assessment, academic performance, staff development and teaching & learning. Throughout her time as a senior leader she has also led on: primary to secondary transition, been a professional tutor for NQT and ITT, head of KS3, quality assurance, pupil premium/catch up funding and school timetabling. Zoe is a current examiner for AQA sciences and has previously marked as an examiner at key stage 3 (SATS) and GCSE (OCR, Edexcel and AQA). Zoe holds both level 1 and 2 certificates in Mentoring from the Faculty of Education, University of Cambridge and enjoys being involved in the development of new teachers. Still passionate about her own classroom teaching, Zoe has taught both A-level Chemistry and GCSE Chemistry and also Trilogy (double award) science classes within the past year and has continued with two GCSE classes of her own this academic year.

Zoe is currently undertaking her National Professional Qualification for Headship (NPQH) qualification with Leadership East. She achieved a Master of Education (M.Ed) from Homerton College, University of Cambridge in Science Teacher in 2011 and PGCE from Queens' College, Cambridge University in 2004; Zoe has a BSc (Hons) in Chemistry from the University of Leicester, gained in 2002. She is a member of the Chartered College of Teaching (MCCT) and the Royal Society of Chemistry (AMRSC).

---
Mrs Samia El-Ali CSci CChem MRSC
Currently Head of Chemistry and Senior Subject Leader in Science at Claremont High School Academy in Brent. She studied Biochemistry at UCL and was tempted to join the teaching profession following rewarding two years working as a voluntary teacher in post-war Liberia. Samia worked for three years as a Librarian at a primary school before returning to university to gain her PGCE. Samia joined the RSC in 2010 following a series of very rewarding participation in RSC initiatives including Top of the Bench, Salters Festival of Chemistry, Chemistry Week lectures and being on the Chiltern and Middlesex Education Committee. She has since hosted an RSC Teach Meet, helped to set up an online assessment tool, being part of the promotional video for RSC membership and last year was very proud of her successful application to become a Chartered Chemist. Samia actively promotes ChemNet to her students and has been instrumental in the rise of university applications for the chemical sciences at Claremont.
She has been teaching for over 15 years now and has a keen interest in the wider applications of Chemistry and in assessment. Her interests in teaching and learning range from assessment, independent learning, flipped learning, enrichment of learning, raising achievement of boys and stretching most able students. Samia enjoys writing her own teaching material and her main focus is assessment, schemes of work, transition between key stages and practical work. She is a GCSE and GCE examiner as well as a curriculum development writer for Pearson.
---
I am a Senior Lecturer in Science (Secondary Education) in the Cass School of Education at the University of East London.
I embarked on my career in education in India, after completing a Masters in Organic Chemistry. After a successful teaching career spanning nearly 17 years in India and subsequently England, I joined the Higher Education sector in 2013. Here along with teaching on the PGCE course I also manage and teach on the Subject Knowledge Enhancement (SKE) course. I am very passionate about improving the subject knowledge of my trainee teachers and I am proud that many of my SKE trainees have bagged the prestigious RSC scholarship for teacher training. It gives me great professional satisfaction to say the UEL's high quality SKE chemistry course was the first one in the country to be accredited by the Royal Society of Chemistry.
I also supervise Masters Dissertations of in-service science teachers and provide, on-demand, subject support for NQTs and ex-trainees. Additionally I am the Programme Leader for Teaching and Learning for iPGCE (international) at UEL, which will start from this autumn term.
I am currently pursuing a doctorate in the effectiveness of practical work in secondary GCSE science lessons and I believe trainee teachers need to be explicitly supported in developing the skills required for the practical work in schools. I also work with local secondary schools on Crest Award projects. Outside of chemistry I enjoy group exercise and cultivating my organic vegetable patch.
---
I am currently the Head of Academy at a Primary school in Spalding, which is part of an 8 school multi-academy trust. Before that, I was a subject leader in Science in a large, 3 form entry primary school, and successfully took the school through successive PSQM awards in Silver and Gold, as well as being recognised as a "hub of science excellence" during my 8 years there. I won the Primary Science Teacher of the Year Award in 2015, and became inducted into the PSTT College as a College Fellow the following year. I have written materials for websites such as the BBC and Teachit Primary, as well as writing the supporting documents for 137 primary resources on the RSC's Learn Chemistry Platform. I have presented workshops and delivered training to a variety of different audiences, through the ASE, STEM Network at York and the PSTT International Primary Science Conference in Belfast. I am an SLE in Primary Science for the Connect Teaching School Alliance, which involves providing tailored school to school support in Science from curriculum provision to assessment. I deliver training for ITT Students in Primary Science and am also part of the strategic vision group for the Science Learning Partnership in Lincolnshire, as well as being a Science Trainer for this SLP.
---
Miss Nora Richardson FRSC
Nora Richardson did a Chemistry degree at Birmingham University followed by a PGCE at Manchester University. Nora later completed a Masters with the Open University specialising in Science in Education, Leadership and Additional Learning Needs.
Nora joined the RSC as an undergraduate and was delighted to become an FRSC in 2005. Nora has had several years experience as a college manager,love's teaching and is currently working in a lecturing and advisory role at a college in North Wales. Nora regularly join RSC workshops as a guest speaker and teacher.
Nora enjoy's undertaking complementary professional roles with awarding and regulatory bodies and has experience as a Peer Inspector, examiner, standards verifier, scrutineer and writer

---
Dr Elizabeth Stevenson MRSC
Elizabeth Stevenson is a Graduate of the Royal Society of Chemistry and has a PhD in Organic Chemistry from the University of Edinburgh. She has designed and deivered outreach and public engagement activities for schools, festivals and CPD for teachers for ove 20 years. She has taught chemistry and science communication in H.E. for over 10 years.
---

Professor David Smith CChem FRSC
Representative of a Board
David Smith is currently the Faculty Education Director and Undergraduate Dean for the Faculty of Science, and Deputy Head of the School of Chemistry.
David was born and brought up in Durham. As an undergraduate, he studied Natural Sciences at Girton College, Cambridge, where he remained to perform research in infrared laser spectroscopy, being awarded his PhD in 1992. Following post-doctoral work at the Universities of Birmingham and Southampton, he was appointed to a lectureship in the School of Chemistry at the University of Exeter in 1997. Whilst in Exeter, he acted as undergraduate admissions tutor for four years and was involved in undergraduate teaching at all levels, in just about every area of physical chemistry. His interests and experience in undergraduate teaching saw him go on to take over responsibility for the teaching of both Chemistry and Biological Sciences at Exeter.
In 2005 David moved to Bristol to join the team leading the Bristol ChemLabS Centre for Excellence in Teaching and Learning project. He also acted as Admissions Tutor for the School of Chemistry and Faculty Admissions and Widening Participation Officer for the Faculty of Science for a number of years. David remains active in outreach, having been a member of the Chemistry for our Future Advisory Group, and played a similar role for the regional HE-STEM programme. He was awarded the 2007 Engagement Award in the Faculty of Science by the Engaged University Steering Group.
David was appointed as Faculty Education Director in 2012, and promoted to professor in 2013. As Faculty Education Director, David not only takes responsibility for all aspects of undergraduate education in the Faculty of Science, but also has special responsbility for a number of University-level initiatives. These include acting as project lead for the partnership with FutureLearn, which has already seen the University launch two highly successful MOOCs. Other particular interests include supporting undergraduate students in making the transition from school or college to university education and in developing study skills.
David is currently leading on the innovative Bristol Futures initiative, which aims to build on the University of Bristol's strength in research-informed education, by putting a renewed emphasis on the development of wider graduate attributes and skills. He has particular responsibility for the development of three open FutureLearn courses, in Innovation & enterprise, Global Citizenship and Sustainable Futures, as well as ensuring that all University of Bristol students have the opportunity to engage in Professional and Community Engagement activities.
Outside the University, David is chair of the Royal Society of Chemistry's Committee for Accreditation and Validation and is involved in a number of publishing projects in science education with Oxford University Press.