Take 1...minute for chemistry in health
Entry is now closed but our shortlisted videos are online
Take 1…minute for Chemistry in Health Videos

Watch the 2015 Take 1 videos
---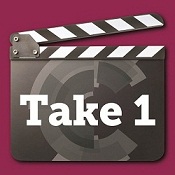 Take 1 minute...and win £500!
Take 1... minute for chemistry in health, now in its second year, is a competition that invites early-career researchers to make an original video highlighting how chemistry has helped to address challenges in health.
Undergraduates, PhD students, post-doc students as well as those starting out their career in industry produced an original 1 minute video demonstrating the importance of chemistry in health. The video was targeted at a non-specialist audience, but otherwise could use any style they liked and were encouraged to be as imaginative as possible.
The winner received a cash prize of £500 and there were also prizes of £250 and £150 for the runners-up.
The chemical sciences will be fundamental in helping us meet the healthcare challenges of the future. By making a short video, our entrants highlighted an interesting piece of chemistry that they believed makes an important contribution to health. This activity is developed and supported by the RSC's Organic Division.
Take 1 Video competition is currently closed.
Related Link
Supporting the chemical science community to help create a sustainable future
Contact and Further Information
Science Team
Royal Society of Chemistry, Thomas Graham House, Milton Road, Science Park, Cambridge, CB4 0WF
Tel: +44 (0) 1223 432189

---