Section No. 38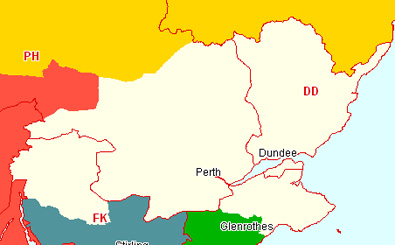 Tayside Section Map
Forthcoming events for the Tayside Section
Advertise your event free of charge
Risk Assessment for RSC events

A risk assessment form must be filled out for every event organised by the RSC. All forms are available for download along with examples of Red Risk Assessment Forms .
The Chemistry Map of Scotland
This project was an original idea of Dr Baker and was developed by members of the Tayside Local Section and other Scottish Local Sections for the International Year of Chemistry in 2011. The project was continued as part of the International Year of Chemistry Challenge by the Tayside Local Section in 2012.
The web page is an outreach activity aimed at involving children in chemistry by encouraging them to write a short account of a famous chemist, chemical discovery or chemistry-related industry, past or present, in their location. This puts Chemistry into geographical, historical, social and personal context and demonstrates its relevance to the locality and life of the student. The contributions from the student are posted on the site and are linked to the precise relevant geographical location on the Map. All entries can be viewed on the Map and opened by the user.
The website was launched at the Science and the Parliament event in Edinburgh in November 2011.
Related Links

The Chemistry Map of Scotland
A free teaching resource
External links will open in a new browser window
Downloadable Files
Annual Report 2018


PDF (99k)
PDF files require

Adobe Acrobat Reader
Contact and Further Information
Mr Jason McNulty MRSC
Secretary

---