2014 AkzoNobel UK Science Award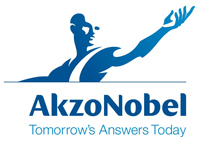 The 2014 AkzoNobel UK Science Award was presented to an individual in recognition of outstanding scientific contributions in the fields of chemistry and materials sciences.
The individual will have accomplished significant advances in one or more of the areas described below under Scientific Scope, and his/her findings should have proven, or show promise in leading to, significant sustainable, societal and/or user benefits.
The winner will receive an award of £50,000.
2014 Winner

Professor John Goodby, The University of York
2012 Winner

Professor Peter Bruce FRS FRSE FRSC, University of St Andrews, Scotland
Scientific Scope
Guided by the principles and practices of sustainable chemistry, the AkzoNobel UK Science Award is made for scientific research in any of the following fields of the chemical or materials sciences:
The design and development of new chemical and biochemical methods for the synthesis and transformation of molecules (including small organic and inorganic molecules, oligomers and polymers); methods for their assembly into macromolecular structures; the modification and functionalization of polymers; and the understanding and control of the composition, architecture, stereochemistry and functionality of macromolecular systems.
Understanding of the micro- and nano-structures of materials which determine their morphological, mechanical, thermal, electronic, optical and transport properties; and the design, creation and processing of complex fluids and 'soft' solids derived from an understanding of the colloid science, rheology and molecular associations of the systems involved.
The translation of chemical- and bio-transformations from the laboratory bench scale into production-scale processes; and the development and optimization of unit operations such as mixing, dispersion, emulsification, separation, purification as well as methods for modelling and controlling unit operations and overall processes.
The development and use of physical, chemical, and biological techniques, models, and methods to characterize and understand the composition, structure and performance of materials, chemical products and processes.
Panel Membership
AkzoNobel UK Science Award Committee
Professor L Yellowlees MBE FRSC FRSE (Chair)
Professor M Ashfold CChem FRSC FRS
Professor H Colquhoun CChem FRSC
Professor S Gibson OBE CChem FRSC
Dr Bryan Hanley
About the Award
The AkzoNobel Science Awards are presented in recognition of outstanding scientific contributions by individuals in the fields of chemistry and materials sciences.
First bestowed in the Netherlands in 1970 - when it was known as the Akzo Prize - the presentation of the award was extended to Sweden in 1999, when it was re-named the AkzoNobel Science Award. To reflect the growing global nature of the company, the Award was further extended to China in 2010 and was introduced into the UK in February, 2012.
Related Links

AkzoNobel Science Awards
More information about the Award and previous winners
External links will open in a new browser window
Also of interest
Find out more about AkzoNobel
Contact and Further Information
If you would like any help or further information about the AkzoNobel UK Science Award, please contact us.
AkzoNobel UK Science Award
Royal Society of Chemistry, Thomas Graham House, Cambridge Science Park, Milton Road, Cambridge, CB4 0WF
Tel: +44 (0)1223 432276
Fax: +44 (0)1223 426017

---