2018 Corday-Morgan Prize Winner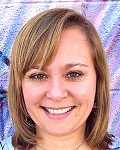 Professor Magdalena Titirici
Queen Mary University of London
Awarded for the production of low-cost biomass derived nanostructured carbons in water and their impact in renewable energy technologies
About the Winner
Magdalena Titirici is Professor of Sustainable Materials Chemistry at Queen Mary University of London. Born in Bucharest, Romania, she studied Chemistry at the University of Bucharest. After, she moved to Germany to pursue a PhD in Molecularly Imprinted Polymers at the University of Mainz and Dortmund with Borje Sellergren followed by a Postdoc at the Max-Planck Institute of Colloids and Interfaces with Markus Antonietti. She then remained at the Max-Planck Institute for additional five years as a group leader to consolidate her research on hydrothermal carbons before moving to the UK in 2013 as a Reader in Materials Chemistry. She was promoted to Professor in 2014.
Magda currently leads a multidisciplinary research group of about 20 PhD students and PDRAs in QMUL Sustainable Energy Materials Group. The main goal of her research is to create new materials based on highly available and abundant resources for sustainable and renewable energy technologies and to understand the relationships between materials properties and their performance. Applications include electrodes for energy storage in Li/Na-ion battery technologies as well as oxygen electrocatalysis in proton electrolyte membranes or alkaline electrolysers and fuel cells.
Magda has published 150 highly cited papers. She is the recipient of the Rosenhain Medal and Prize from IoM in 2016. She was conferred the Chinese Academy of Science President Fellowship in 2018 and an Honorary PhD in 2017 from University of Stockholm. She is also an associate editor for the J. Mater. Chem. A with RSC and in the board member of several Wiley and Elsevier Journals including ChemSusChem and Carbon.
Related Links

Professor Titirici's Webpage
Queen Mary University of London
External links will open in a new browser window