Sir Edward Frankland Prize Lectureship 2008 Winner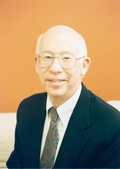 Robert Bergman MRSC
University of California Berkeley, USA
In recognition of his revolutionary development of C-H bond activation by transition metal complexes and of his seminal studies of organometallic reaction mechanisms.
About the winner
Robert Bergman received his Ph.D. at the University of Wisconsin in l966 under the direction of Jerome A. Berson. He spent l966-67 as a postdoctoral fellow in Ronald Breslow's laboratories at Columbia, and afterwards joined the faculty of the California Institute of Technology.
In 1977 he accepted a Professorship at the University of California, Berkeley, and a joint appointment at the Lawrence Berkeley National Laboratory.
Among his previous honors are a Sloan Foundation Fellowship, a Dreyfus Foundation Teacher-Scholar Award, the American Chemical Society Award in Organometallic Chemistry, election to membership in the U. S. National Academy of Sciences and American Academy of Arts and Sciences, the U. S. Department of Energy E.O. Lawrence Award in Chemistry and the American Chemical Society Arthur C. Cope Award.
Bergman is probably best known for his discovery of the thermal cyclization of cis-1,5-hexadiyne-3-enes to l,4-dehydrobenzene diradicals, a transformation that has been identified as a crucial DNA-cleaving reaction in several antibiotics that bind to nucleic acids, his discovery of the first soluble organometallic complexes that undergo intermolecular insertion of transition metals into the carbon-hydrogen bonds of alkanes, and his work on the synthesis and cycloaddition reactions of complexes with metal-heteroatom multiple bonds.

Related Links

Robert Bergman's homepage
The Bergman Research Group at the University of California, Berkeley USA
External links will open in a new browser window