Natural Product Chemistry Award 2012 Winner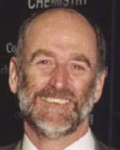 Professor Richard Taylor
University of York
Award for his continued creative and imaginative contributions to the synthesis of natural products.
About the Winner
Richard Taylor obtained B.Sc. and Ph.D. (Dr. D. Neville Jones) from the University of Sheffield. Postdoctoral periods with Dr. Ian Harrison and Professor Franz Sondheimer were followed by lectureships at the Open University and then UEA, Norwich. In 1993 he moved to the Chair of Organic Chemistry at the University of York. Taylor's research interests centre on the development of new synthetic methodology, new approaches to heterocyclic diversity, and the synthesis of bioactive natural products.
His awards include the Royal Society of Chemistry's Hickinbottom, Tilden, Pedler, Synthetic Organic and Heterocyclic Prizes. Taylor is a past President of the International Society of Heterocyclic Chemistry and of the RSC Organic Division, and is the UK Editor of Tetrahedron.
Related Links

Professor Taylor's Webpage
University of York
External links will open in a new browser window