Pedler Award 2012 Winner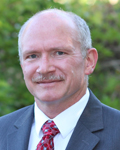 Professor Scott Rychnovsky
University of California, Irvine
Awarded for the introduction of innovative methods for stereoselective syntheses of polyols, tetrahydropyrans, macrolide antibiotics and terpenes.
About the Winner

Professor Rychnovsky earned his BS from UC Berkeley in 1981, where he carried out undergraduate research with Paul Bartlett. He obtained his PhD from Columbia University in 1986 under the guidance of Gilbert Stork. An NIH Postdoctoral Fellowship with David Evans at Harvard was followed by a second postdoc in the lab of Stuart Schreiber at Yale University.

He began his academic career at the University of Minnesota in 1988 and was promoted to Associate Professor in 1994. Professor Rychnovsky moved to UC Irvine as a full Professor in 1995. Professor Rychnovsky has received numerous honors including being named a Searle Scholar, an Alfred P. Sloan Research Fellow, a Camille and Henry Dreyfus Foundation Teacher-Scholar, and an Arthur C. Cope Scholar. He was elected a Fellow of the American Association for the Advancement of Science in 2007, and a Fellow of the American Chemical Society in 2011.

Professor Rychnovsky's research has focused on the synthesis and structural assignment of natural products, as well as the development of new methods for organic synthesis. He has collaborated in the development of new cross-linkers for protein complex analysis, and was the first to report a synthesis of the unnatural enantiomer of cholesterol, which is a useful probe of cholesterol's role in cells.
Related Links

Professor Rychnovsky's Webpage
University of California, Irvine
External links will open in a new browser window