Schools Education Award 2012 Winner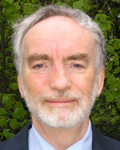 Dr David Wright
Kendrick School, Reading
For his enthusiasm, commitment and inspiration in sharing his love and knowledge of chemistry with students, teachers and technicians leading to an increased understanding of the subject by many.
About the Winner

Dr David Wright's enthusiasm for science initially grew out of collecting rocks, minerals and fossils during family holidays in Cornwall. As a pupil at St Albans Grammar School for Boys he was taught Chemistry by Mr Llowarch, whose skilful and enthusiastic use of experiments to illustrate chemical concepts made a lasting impression on him. At home he tried to identify his mineral samples using a various qualitative techniques, and in the process he became increasingly fascinated by chemistry; by the end of the sixth form he had already decided to make it his career.

David read Natural Sciences at St Catharine's College, Cambridge, and, after taking a teaching qualification he taught Science overseas for a year. His career in the UK began at Woodberry Down School, Hackney, followed by Easthampstead Park School, Bracknell and finally Kendrick School in Reading, where he was Head of Chemistry until 2008.

During the 1970s he began studying Mandarin Chinese, and the language and culture of China were to become his second great enthusiasm. He spent a year studying in China, and since his return he has taught Chinese to both children and adults in the UK. His two enthusiasms were combined in his PhD thesis on the transmission of Western chemistry into late imperial China.

Although David has retired from school-teaching, he is currently lecturing in Chemistry as part of the International Foundation Programme at the University of Reading. He has also recently edited a series of short chemistry films for secondary school students.