Sir Derek Barton Gold Medal 2008 Winner
Sir Jack Baldwin, University of Oxford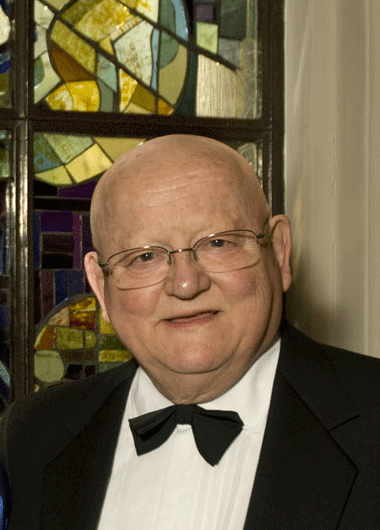 Sir Baldwin receiving his award at a ceremony in London earlier this year
In the tradition of Sir Derek Barton, Professor Baldwin's career has been marked by his originality, creativity and versatility.
His work has ranged over vast tracts of both organic chemistry and chemical biology with seminal contributions both to the theory of the subject and to its practice.
This is exemplified by his "Rules" for ring closure, his unmasking of the exquisite beauty of penicillin biosynthesis along with the host of useful reactions, invented and discovered by his Oxford group.
Since the age of sixty, he has continued to be immensely productive with major contributions, particularly in the difficult and challenging area of biomimetic approaches to natural product synthesis.
The elegance of these strategies stems from his deep insight into biosynthesis as exemplified by his outstanding total syntheses of the manzamines, galbulimina type 1 alkaloids, panepophenanthrin and the nitrophenylpyrones spectinabilin and SNF4435 C & D.
Related Links

Sir Jack Baldwin's webpage
Department of Chemistry at the University of Oxford
External links will open in a new browser window