Soft Matter and Biophysical Chemistry Award 2017 Winner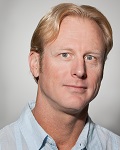 Professor Douglas Tobias
University of California, Irvine
Awarded for transformative molecular dynamics simulation studies that have advanced our fundamental understanding of protein dynamics
About the Winner
Professor Tobias received BS and MS degrees in Chemistry from the University of California, Riverside, in 1984 and 1985, respectively. He received his PhD in Chemistry and Biophysics under the direction of Professor Charles L. Brooks III at Carnegie Mellon University in 1991, where he was a National Institutes of Health pre-doctoral trainee from 1987-1990. He was a post-doctoral researcher in the lab of Professor Michael Klein in the chemistry department at the University of Pennsylvania from 1991-1995, where he was supported by a National Research Service Award from the National Institutes of Health from 1991-1994. He was a guest researcher at the National Institute of Standards and Technology from 1995-1997, and he joined the faculty of the Department of Chemistry at the University of California, Irvine, in 1997.
Professor Tobias is a computational chemist. He uses atomistic simulation techniques based on classical and quantum mechanics to study protein dynamics, solvation, and protein-protein and protein-lipid interactions in aqueous solution and membranes. A substantial portion of his work is devoted to the development and implementation of novel simulation methodology and analysis tools. His current research interests include protein-solvent dynamical coupling, and the biophysics of membranes, ion channel proteins, and structural proteins and water channels in the eye lens.
Professor Tobias is a fellow of the American Association for the Advancement of Science, the American Chemical Society, and the American Physical Society. He is also the recipient of the Theoretical Chemistry Award from the Physical Chemistry Division of the American Chemical Society.

Related Links

Professor Tobias' Webpage
University of California, Irvine
External links will open in a new browser window