Teamwork in Innovation Award 2014 Winners
The QUILL Research Centre and PETRONAS

Queen's University Belfast
For the teamwork leading to the development and commercialisation of an innovative technology for mercury removal from natural gas.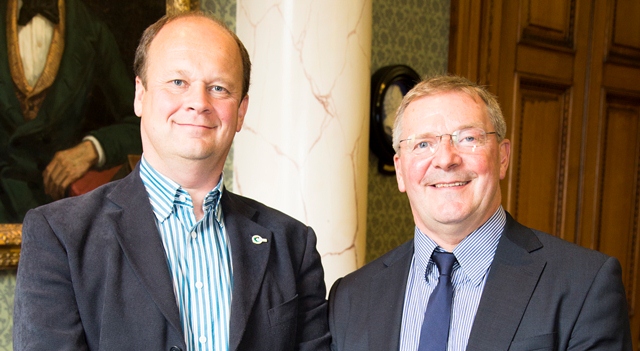 About the Winners
Founded in 1999, the multi-award winning Queen's University Ionic Liquid Laboratories (QUILL) is an industry/university cooperative Research Centre with members from all sectors of the chemical industry.
The Centre brings together chemists, chemical engineers, physicists, pharmacists, and biologists to respond to both societal and industrial demands for low environmental impact chemical technologies.

Until recently, PETRONAS relied heavily on off-the-shelf solutions for mercury removal, but a successful partnership with QUILL, an ionic liquid producer, and a catalyst manufacturer, has delivered an innovative technology that is 3-6 times better than current methods, and which can also be retrofitted to existing plants with no changes or CAPEX required. The technology was implemented in record time and has been operating continuously since late 2011.
Related Links

The QUILL Research Centre
Queen's University Belfast
External links will open in a new browser window