2018 Tilden Prize Winner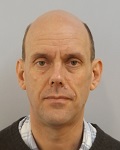 Professor Simon Duckett
University of York
Awarded for increasing the sensitivity of NMR spectroscopy through the inventions of the SABRE and SABRE-relay methods.
About the Winner
Simon Duckett studied chemistry at the University of York where he obtained a BSc in 1986 and subsequently a PhD in 1990 under the supervision of Professor Robin Perutz FRS. He then completed two post doctoral research periods at the University of Rochester (USA), working with Professor William D. Jones and Professor Richard Eisenberg, before moving back to York in 1993. He has been at York ever since and is currently director of the University of York's Centre for Hyperpolarisation in Magnetic Resonance in the Department of Chemistry. His group are mainly concerned with harnessing the properties of para-hydrogen to develop routes to improve the sensitivity of well known nuclear magnetic resonance and magnetic resonance imaging. This has seen them them develop the Signal Amplification By Reversible Exchange process (SABRE) and the SABRE RELAY variation. He works extensively to utilise the resulting improvements in detection limit to unlock our understanding of chemical processes and target new and improved analytical and imaging applications.
His group have published over 150 research publications and 7 patents. He has collaborated extensively with Professor Perutz FRS on photochemistry within an NMR system and Professor Green on developing methods to improve our understanding of disease. He is Chair of the NMR Discussion Group of the RSC and was recipient of the 2008 RSC Magnetic Resonance Spectroscopy Award.
Related Links

Professor Duckett's Webpage
University of York
External links will open in a new browser window