Help us raise awareness of this great community resource
Our Chemists' Community Fund is here to help ease the pressure on our members when things get tough.
If someone needs support, our knowledgeable team and network of member volunteers will help guide them to the right advice, resources, services or financial assistance.
All they need to do is ask.
Further down this page you'll find a range of ready-made digital items to download and use on different platforms. You can help us to raise awareness of all the support on offer from the Chemists' Community Fund by sharing them.
Social media images and text
Digital poster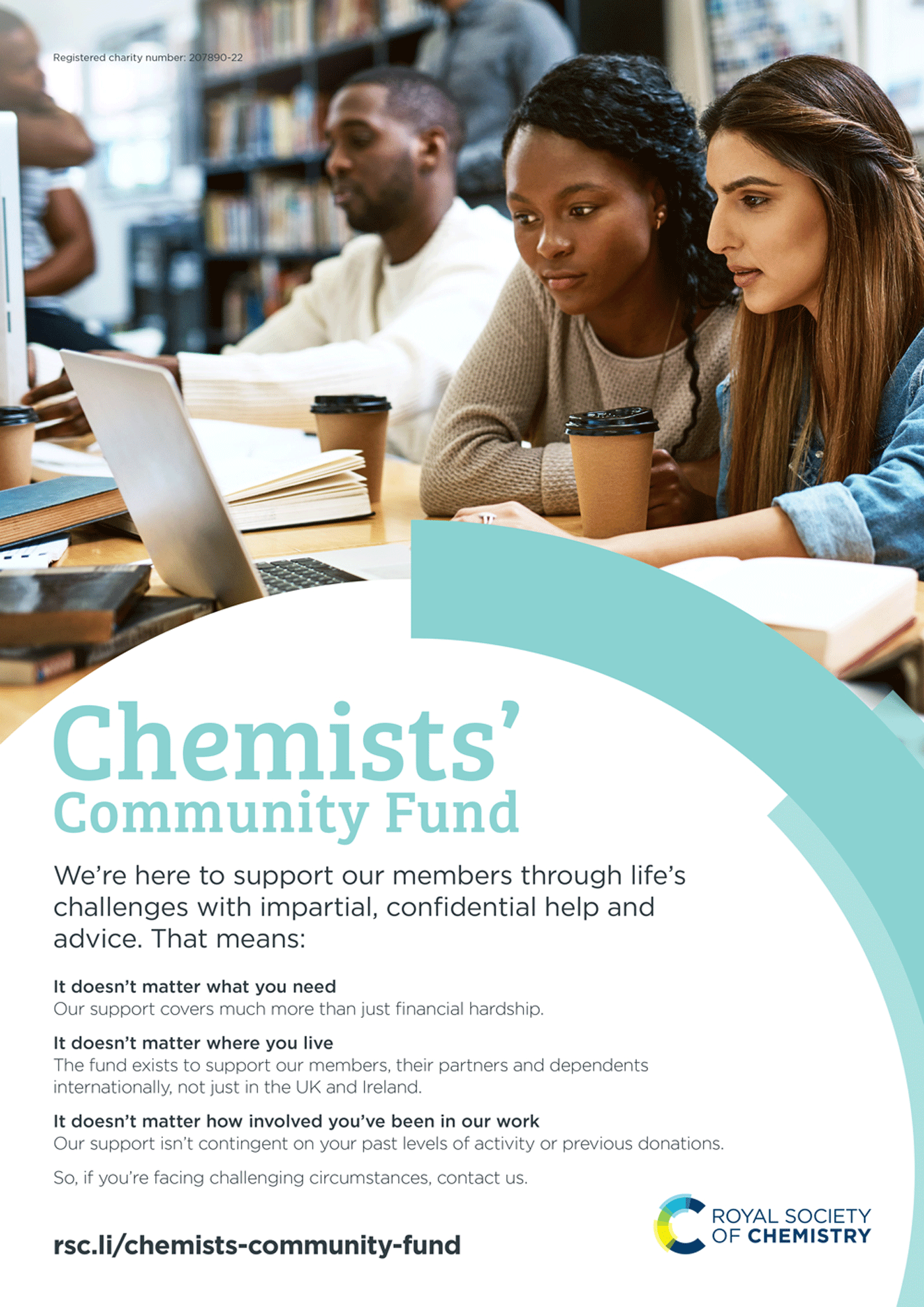 Use this in your posts about the Chemists' Community Fund.


Download the whole pack
Receive a zipped file containing all of the above.