2021 RSC/GDCh Alexander Todd-Hans Krebs Lectureship in Chemical Sciences Winner
Professor Manfred Scheer, Universität Regensburg

---
Awarded for pioneering research on main group and organometallic chemistry.
---
Self-assembly is a general principle in nature to develop life and provide responses to any changes. Within this, small units are linked together to form bigger aggregates and, by growing, proteins and other huge molecules are formed.
To mimic such biochemical processes on a simple chemical platform Professor Scheer's group uses five-fold symmetric building blocks to form spherical aggregates via self-assembly processes, which are nano-sized in dimension and able to host guests. While the group has been able to synthesise and characterise huge spherical molecules with the size of small and medium-sized proteins, the question of their usage and functionality is still an open topic to be solved. As a result, the group is trying to combine large spherical molecules, able for host-guest chemistry, with the advantages of 3 dimensional networks.
| | | | |
| --- | --- | --- | --- |
| Year | Name | Institution | Citation |
| 2019 | Professor Anna Köhler | Universität Bayreuth | Awarded for pioneering investigations of triplet states, exciton dissociation and intermolecular chromophore interactions in pi-conjugated polymers. |
| 2018 | Professor Polly Arnold | University of Edinburgh | |
| 2017 | Professor Thomas Carell | Ludwig Maximilians Universität München | Awarded for the analysis, synthesis, and molecular biology of naturally occurring modified nucleobases at the heart of epigenetic control of DNA. |
| 2013 | Harry L. Anderson | University of Oxford | |
| 2009 | Alois Fürstner | Max-Planck-Institute für Kohlenforschung | |
| 2007 | Varinder Aggarwal | University of Bristol | |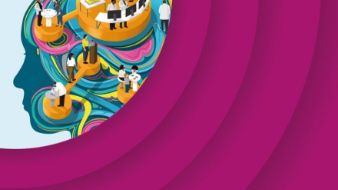 Re-thinking recognition: Science prizes for the modern world
This report is the result of an independent review of our recognition programmes. Our aim in commissioning this review was to ensure that our recognition portfolio continues to deliver the maximum impact for chemical scientists, chemistry and society.
Share